This is all you have to know about Digital perm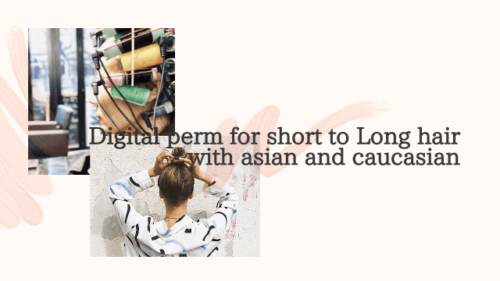 what is the meaning of digital permanent wave
Have you ever had digital perm before?
Meaning of digital perm is
A digital perm is a perm that uses hot rods with the temperature regulated by a machine with a digital display, hence the name.

The process is otherwise similar to that of a traditional perm.

The name "digital perm" is copyrighted by a Japanese company, Paimore Co. Hairstylists usually call it a "hot perm."

A normal perm basically requires only the perm solution. A digital perm requires a (different) solution plus heat. This type of perm is popular in several countries, including South Korea and Japan
Its good option if you like to have volume and movement for your hair
digital perm with short hair
Basically digital perm is good with long hair because of hair length.
But it is ok with short hair just in case you have enough length to wind rods
If your hair is too short you had better to have cold perm which is chemical perm.
you can get small curl and get a curl from the roots area.
digital perm with medium hair
Digital perm is good option for medium hair .Medium hair is middle of length and people start thinking about going to cut short again or grow it out.
Growing hair takes a lot of time and especially around shoulder length is not comfortable.
But once you got perm with medium length after few month you can manage your hair easily.
digital perm with long hair
Many people who have long hair try to have digital perm because it s easy to styling and manage.
Besides only tie up your hair also looks nice with curly hair at the ends.
There are so many benefits of digital perm with long hair so people who have long hair can not stop getting digital perm .
digital perm with fine hair
Fine hair is most difficult hair texture for perm.
Its not easy to make a curl to fine hair and stylists need experience working with it .
If you are fine hair and want to have wave you definitely need consultation with stylist who have experienced with perm .
digital perm with asian hair
There are many asian people have digital perm .
Wave style make their looks soft and younger.
Besides they love getting texture and movement.
Digital perm with Korean hair
Digital perm is invented in Korea and most of Korean hair is super straight so that Korean people want to have curly hair to be different looking.
Good things is Korean hair is very strong so that their hair done get damage easily.
digital perm with Caucasian hair
Most of caucasian hair is softer than asian hair so that it had to perm with caucasian hair .
But once digital perm came out some of stylist who have experienced for digital perm start working with caucasian hair as well.
But it still few stylists and salons are able to perm for caucasian hair.
I mean many hair salon try to perm caucasian hair but result is not good so that only few stylists and salons are good enough to perm for caucasian hair .
How much is digital perm cost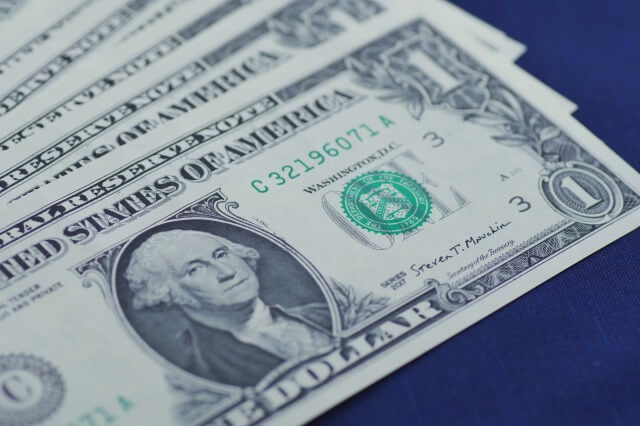 The cost(price) depends on the hair salon and stylist experience , but a digital perm is usually a little more expensive than a cold perm.
cheapest price for digital perm with hair cut would be
$120 to $150 around in NYC
But it mostly $200 to $300 is common
How long does is take to digital perm process?
Because of the total processing time and cost of solution
Processing time is difference depend on the hair salon and hair texture ,hair type.
But it usually takes 2 to 3 hours including cut and perm.
How long does a digital perm last?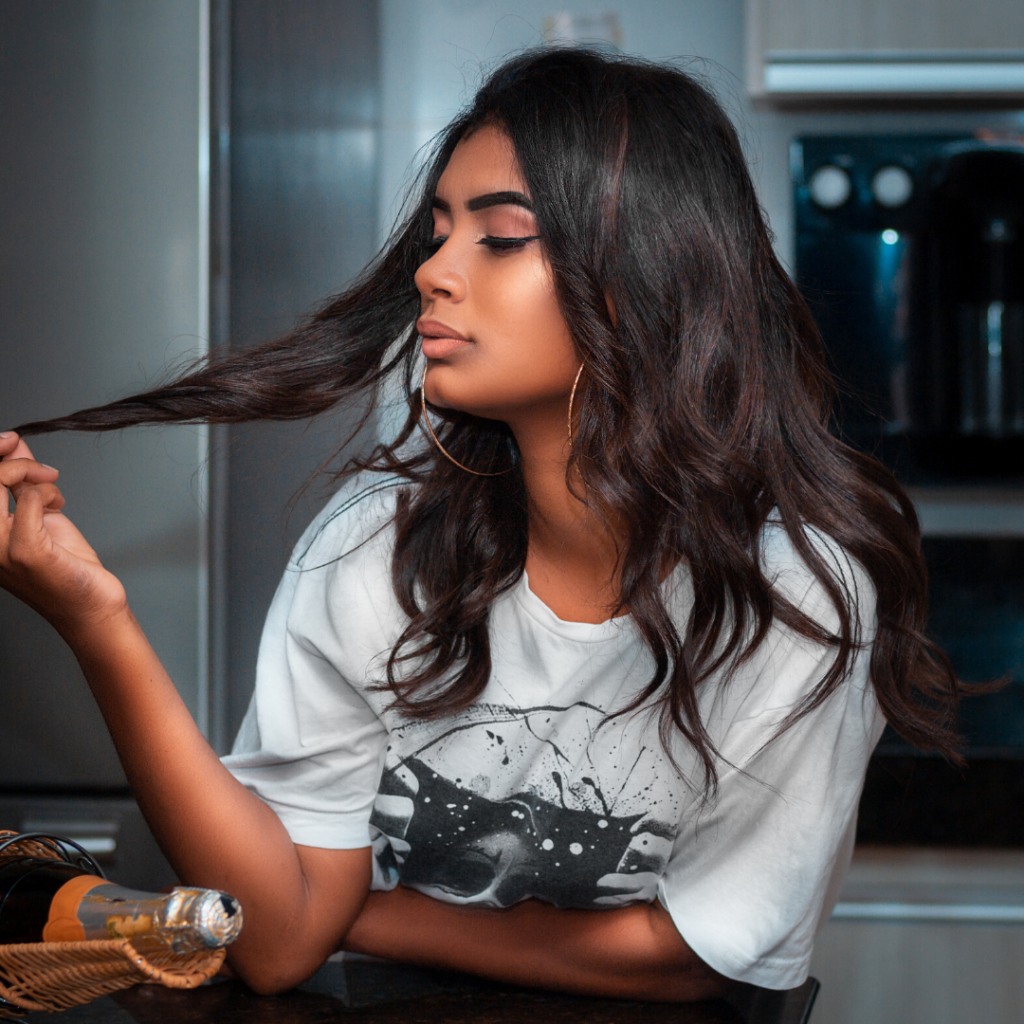 It s about 6 month. But it s depend on hair texture and hair condition
Healthy hair last 6 to 12 month
Damage hair last 3 to 6 month
Fine hair last 2 to 4 month
Hair condition and texture affect to the result of digital perming .
Of course as healthy as possible would last longer and damage hair can't stand to keep a curl for long time because of hair strength and each shampoo make hair curl looser little by little .
If you like to make a curl last longer you have to take care of your hair .
What you don't have to do is
comb though your hair too much
do not use straight iron
hair care
Digital perm process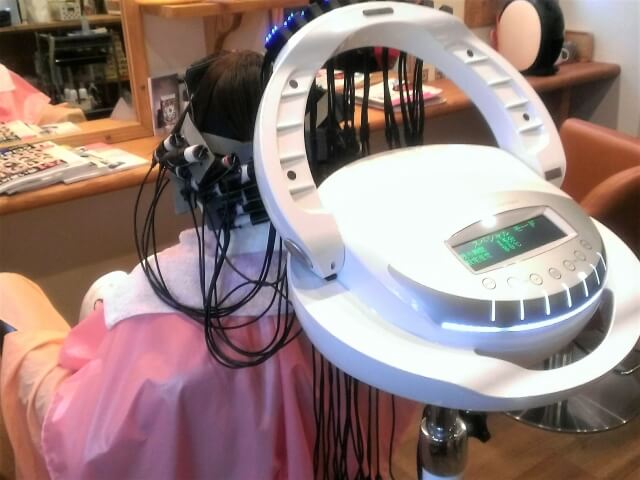 Base hair cut
Basically stylist cut your hair first before digital perm
In this point you need to know that hair length will going up after perm so that try to let stylist know that hair length is a little bit longer than you want be .
Otherwise after perm ends of hair going up because of perm and you will feel too short …..
1st solution
After shampoo your hair put 1st solution and leave it 10 to 20 min to make hair enough soft to perm.
This is most important part for digital perm.
If stylist leave enough time for 1st solution your hair wont be permed.
But in other side if stylist leave too much time for 1st solution hair get super damage and it will be damage curl so please be careful.
winding
Winding process takes 10 to 20 min .
Digital perming hair rods is heavier than cold perm rods because of material is totally different.
Each rods is heavy so that after winding you will feel super heavy on your hair .
It's wear feeling but you will get used to it!
heating
Heating process is something like 15 to 30 min .
But during the heating your hair is connecting with digital perm machine so that you can't move and go away from the chair .
Before start heating or winding your hair you had better to take a rest room or some relax time
Each rods going to be 50℃ to 100℃ and some time stylist and hair salon set the temperature more than that.
So your hair will be set by heating protection but it's sometime move to side or down and at that time you will feel too hot .
Heating process is just waiting but you had better to be careful about your hair if you like to move and look down .
2nd solution
After heating just cooling for few minute and take all the rods out .
Put a 2nd solution on your hair and lave it 5 min to 15min depend on solution.
You can see the your hair is super curly and it looks like old style perm.
But it wont be like that .
After rinse out your hair will be good wave .
styling
Before styling please put some milk or oil on your hair .
Firstly dry your hair 70% all over from the roots to middle of hair,
After that twist your hair to forward or to back whichever you like and dry it 90% as twisting your hair .
Then finger through from the middle of hair to ends part and blend it and looks natural.
At the ends put oil or mild again and finish.
Digital perm with japanese straightening is possible ?
Digital perm and Japanese straightening perm is almost same process.
1st solution process is to make hair enough soft to be curled or to be straighten.
Then digital perm is heating with rods and Japanese straightening is heating with straight iron .
Then both of them put 2nd solution to make it hold so it possible to have straightening and perm at the ends part.
Digital perm is best of hair service for anyone
Digital perm is one of best option to change your appearance.
If you have been straight hair for long time and never had perm before please try digital perm service .
You will like it and will get complements from your friends .