Best Japanese hair salon in Manhattan NYC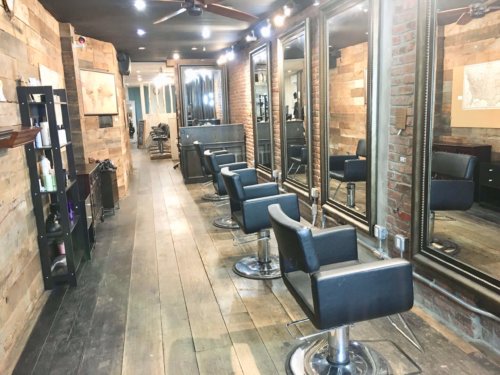 Are you looking for Japanese hair salon in Manhattan NYC?
There are many Japanese hair salon recently and it's takes a lot of time for looking for it.
If you are thinking about going go have perm style or straightening please try T-gardens New York hair salon.
Perm style
T-gardens new york hair salon is popular as digital perm service in NYC.
Our salon is future many media and have a lot of clients coming for getting perm style.
Here is some our styles.
We use million products and be able to create big curl to small curl a well.
Before we start service ,we have consultation with customer carefully and check hair condition and chemical history.
Then we share what type of design you like and start the service.
We use deep conditioning service including all our perm service because of hair condition.
Of course perm service is chemical process so that it damage hair.
But even so we try to create curl with less damage so that curl come out shiny nice wave.
Japanese straightening service
We are popular as perm service and Japanese straightening as well.
Reason why we are popular with Japanese straightening is that all our stylists have a lot of experience with straightening service.
All our stylist have experience with Japanese straightening from 5 to 20 years and they work on many different type of hair texture.
Here are some photo of straightening service
Our straightening service make your hair shiny smooth hair.
After you get our Japanese hair straitening you will be surprised our amazing technique.
New York dry hair cut
We are good at not only perm and straightening .
Please try our hair cut service as well.
We basically cut your hair with wet hair for the length.
After that we dry your hair and check your hair natural curl and dryness.
Then make your hair more natural and set comfortable.
If you are thinking about going to Japanese hair salon please try T-gardens New York hair salon.
All our stylists welcome you with smile.