Best Japanese hair salon top 16 in NYC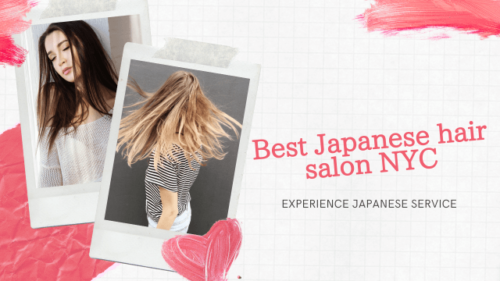 Thank you for visiting this page.
We would like to introduce the best Japanese hair salon to you who are interested in going to have some experience with them.
What is a Japanese hair salon?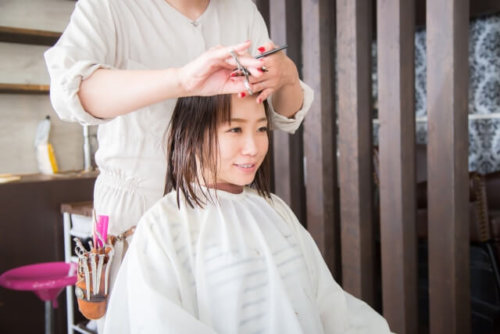 There are many Japanese hair salons in NYC
They are known for good hospitality and have perfect customer service.
The reason why they are popular with customers all over the world is their service quality.
Most Japanese hairstylists study at Beaty school for 2 years in Japan.
That is much longer than other countries' systems.
Besides they practice even after finish work and which makes them better and better.
Speaking of customer service Japan is known for a good hospitality culture and most Japanese hairstylists have it even if they live outside of Japan.
Japanese people focus on how we can make the customer happy and comfortable and that hospitality make all customer feel to come back to the Japanese hair salon.
Here is some Japanese hair salons list and if you are looking for a new hair salon please visit one of them.
Our hairdressing salon was rated first in an article by Good Vibes Hair.
T-gardens New York Hair Salon
Address
328 E 59th St, New York, NY 10022
Phone
(212) 350-9970
Website
https://t-gardens.com
Review(GOOGLE)
4,7

☆

(70review)
T-gardens New York Hair Salon 'information

We are professional skilled team for Hair cut, Color Highlights Balayage, Digital perm, Japanese straightening and keratin treatment as a top Japanese hair salon NYC. We established in 2012 November as a top rank of Japanese hair salon in Manhattan and now our team is getting more international as a team of NYC. Please enjoy our Japanese costumer service with perfect hair service .
---
Assort International Hair Salon
Address
249 E 10th St, New York, NY 10009
Phone
(212) 388-0050
Website
http://ny.assort-hair.com
Review(GOOGLE)
4,3

☆

(25review)
Assort International Hair Salon New York's information
Assort International Hair Salon New York is a professional hair salon in the heart of the East Village, Manhattan, NY with hair stylists who have gained experience around the world. The salon offers a relaxing atmosphere and services that literally pamper you.
---
Momotaro International hair salon
Address
22E E 49th St, New York, NY 10017
Phone
(212) 759-2392
Website
http://momotaro-newyork.com
Review(GOOGLE)
4,7

☆

(23review)
Momotaro international hair salon's information
Midtown New York, the fashion capital of the world.
MOMOTARO Manhattan, located next to Rockefeller Center and Saks Fifth Avenue, has the longest history of all Japanese salons in New York.
Recognized as a gathering spot for ambitious, young talent, MOMOTARO cultivates their passion and prepares them for success. MOMOTARO introduced "Japanese Straightening" in 1986 and continues to pioneer in its development. Come and enjoy the unique service and skills that can only be found at MOMOTARO.
---
GARDEN New York
Address
323 W 11th St, New York, NY 10014
Phone
(212) 647-9303
Website
https://garden-nyc.com
Review(GOOGLE)
4,8

☆

(25review)
GARDEN New York'infomation
GARDEN's commitment is to assist all the customers to experience favorable and confidence thru our hair designs. Each of us pursue skills and service with passion, progress forward, and deliver designs and energy thru these experiences. And we believe this is our sincere thoughts as a stylist.
---
SHIZEN BROOKLYN
Address
57 N 6th St, Brooklyn, NY 11249
Phone
(347) 529-6517
Website
http://www.nyshizen.com
Review(GOOGLE)
4,7

☆

(67review)
SHIZEN BROOKLYN's information
Koshi and Yoko worked as a director and stylist for 10 years at renowned salon in Tokyo. In November 2005 they opened Salon Shizen in East village, alphabet city in New York. They sequentially opened second hair salon named THE OVERSEA in Omote Sando in June 1st 2008. They have been active in the other fields such as collection, seminars and hair show, also engaged in hair make for Japanese magazine and Purple Magazine.
---
BRAVE New York
Adress
138 E 61st St # 203, New York, NY 10065
Phone
(917) 475-1742
Website
https://www.brave-ny.com
Review(GOOGLE)
4,5

☆

(30review)
BRAVE New York's information
BRAVE New York is a salon with a reputation for cuts that emphasize in individuality and reproducibility. In Japan, we have continuously hones our skills through a variety of contests and hair shows. Not only we see skills as our priority, our salon respects all of our valued customers with hospitality and promise a 'simple but beautiful' design that even our customers can style at home. We look forward in meeting you!
---
Mingle Soho
Address
141 E 55th St, New York, NY 10022
Phone
(212) 759-2397
Website
http://minglesoho-ny.com/soho/location/
Review(GOOGLE)
4,6

☆

(29review)
Mingle Soho's information
SOHO NEW YORK is a Japanese style hair salon that offers the latest trends using the most up-to-date Japanese hair techniques.
The salon is run by MINGLE, a high end hair salon in midtown Manhattan where all of the SOHO NEW YORK stylists are trained.
All of our stylist come to SOHO NEW YORK with years experience in Japan.
---
Hazuki Hair Salon
Address
328 E 53rd St, New York, NY 10022
Phone
(212) 755-2623
Website
https://www.hazukihair.com
Review(GOOGLE)
4,3

☆

(76review)
Hazuki Hair Salon's information
Dear Friends, Family ,Neighbors and Clients of Hazuki Hair,
As many of you know, we closed the hair salon doors March 23rd until further notice. the health and safety of our Hazuki Hair Family (employees and guests) is the most important thing.
Hazuki Hair has been at Midtown east , Mahattan since 2006 and Parkslope ,Brooklyn since 2017 . More than a few of our staff has been with us for much of that time. We are a family. Like so many families around the world right now, we are hurting.
We want to do everything we can to help them survive the loss of their livelihood. We are now appealing to you: our friends, family, community. We genuinely cannot wait for the day we can open and create hair styles for you again.
100% of donations received will go directly to the staff to help them during this period of lost income.
Anything you can donate will help us alleviate the increasingly difficult situation for our Hazuki Hair Family.
---
Nagi Hair New York
Address
280 Mulberry St, New York, NY 10012
Phone
(646) 484-6292
Website
https://nagihairny.com
Review(GOOGLE)
4,9

☆

(49review)
Nagi Hair New York's information
At NAGIHAIR, this is our focus—being good and bringing good to your hair. After listening closely to your hair concerns, resident stylists will consider your face shape, head shape, and hair texture. We will ask you to share a little about your lifestyle and favorite hairstyles. We will then create a design based on all of the above.
---
DRESS HAIR SALON BY MIWA
Address
166 Elizabeth St, New York, NY 10012
Phone
(646) 912-9644
Website
http://dress-hairsalon.com/newyork/
Review(GOOGLE)
4,8

☆

(35review)
DRESS HAIR SALON BY MIWA's information
In 2012 MIWA moved to New York and opened DRESS hair salon by MIWA in Nolita. In 2015 he opened DRESS NYC 81 in Ginza,Tokyo. In 2017 he opened D/Apartment in Ginza, Tokyo with Hideki Hozumi.
---
Tokuyama Salon
Address
230 E 83rd St, New York, NY 10028
Phone
(646) 666-8565
Website
http://tokuyamasalon.com
Review(GOOGLE)
4,2

☆

(64review)
Tokuyama Salon's information
Celebrity hairstylist Taka Tokuyama made his way from Japan to New York City in 2004, beginning his career at the prestigious Warren-Tricomi Salon, and then moving to Patrick Melville Salon.
In 2011, he first opened his own Salon in the Upper East Side, Manhattan. Taka has been able to perfect his craft by creating classic, chic, and sexy styles. Using his unique abilities, he has been able to successfully attract and satisfy a diverse clientele. Mixing his structured Japanese background with a New York City edge, Taka more than meets the demands of the everyday woman, the sophisticated Manhattan elite, and a number of illustrious celebrities.
---
HOSHI COUPE Upper West
Address
2801 Broadway, New York, NY 10025
Phone
(212) 663-0460
Website
http://hoshicoupe.com
Review(GOOGLE)
4,0

☆

(24review)
HOSHI COUPE Upper West's information
As of February 1, 2018, this salon relocated to 265 West 19th Street, between 7th and 8th Avenues. We apologize for any inconvenience this may cause, but look forward to your continuing patronage at our new Chelsea location.
---
Hazuki Hair Brooklyn
Address
300 7th St, Brooklyn, NY 11215
Phone
(212) 228-3450
Website
https://www.hazukihair.com
Review(GOOGLE)
4,6

☆

(19review)
Hazuki Hair Brooklyn's information
"We provide many traditional hair salon services such as hair cut , hair color , permanent waves , Japanese straightening but also we are committed to doing hair treatment as well. Especially head spa is renowned ."
---
STEP BONE CUT Brooklyn
Address
229 Cook St #2, Brooklyn, NY 11206
Phone
(718) 456-2500
Website
https://www.stepbonecut.com
Review(GOOGLE)
5,0

☆

(41review)
STEP BONE CUT Brooklyn's information
STEP BONE CUT Brooklyn is a place to experience the STEP BONE CUT method. This method is not one single haircut, but a way to cut any hair style or texture to be able to freely express volume or decrease weight within the cut. By doing this, you are able to receive a hair style that is more suitable to your own self. It enhances natural styling and allows your hair to move more freely. S
---
Yama
Address
6 Spring St, New York, NY 10012
Phone
(917) 475-1283
Website
http://yamahairsalon.com
Review(GOOGLE)
4,9

☆

(61review)
Yama's information
Yama is a hair salon founded by Junya Yamamoto in 2015, located on Spring Street in Nolita, New York.
---
BERRY
Address
260 Berry St 1st fl, Brooklyn, NY 11249
Phone
(347) 721-3650
Website
https://www.260berry.com
Review(GOOGLE)
4,6

☆

(26review)
BERRY's information
the hair salon offers cuts, color treatments & perms, plus Japanese straightening.
---
How much is the haircut price at a Japanese hair salon in NYC?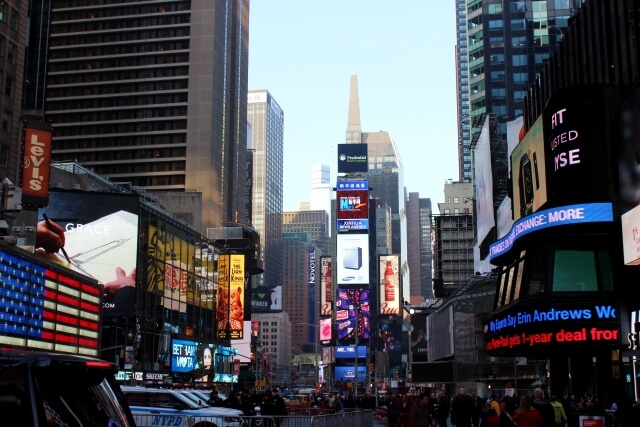 Basically $30 to $60 in Japan
In NYC most Japanese hair salons charge $50 to $100 for a haircut.
The reason why it expensive than Japan's price is that rent in New York is super expensive and most American hair salons charge higher so most Japanese hair salons also getting prices up little by little since 10 years ago.
Because of that hair color, perming, and straightening services also getting higher.
Tipping system at Japanese hair salon NYC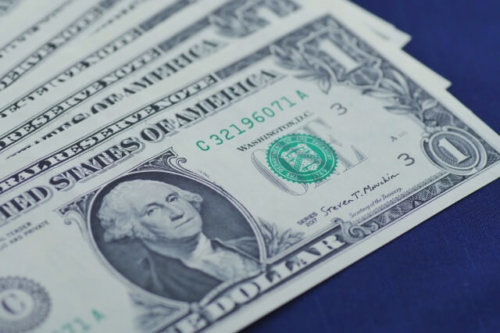 Basically, there is no culture of a tipping system in Japan.
It is not only Beaty service, restaurants, and hotels but also a no-tipping system in Japan.
Here in NYC, most Japanese hair salons have a tipping system and they share tips with hairstylists and assistants.
If you go to the Japanese hair salon and work with a stylist and assistant together you can tip to only a stylist or tip to both whichever you like.
Even if you don't tip an assistant they share tips with an assistant so no worry about it.
What is strong service at a Japanese hair salon in NYC?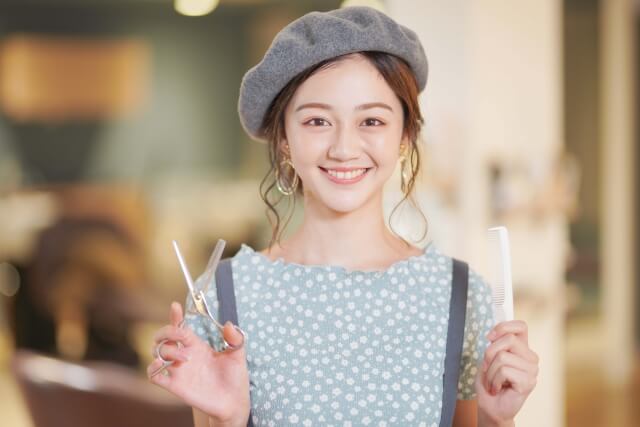 The Japanese hair salon is good at hair cut, perming, and straightening service.
In Asia wave style is still popular and they do a lot of perming services so Japanese stylists have a lot of experience with it.
Besides Japanese straightening is also popular in Japan.
Japanese stylists focus on how to make hair shiny and straight without damage so that their quality of service and knowledge is better than others.
Asian skull is different compare to the Caucasian skull
Some people's temporal bone and occipital bone are straight and round sometimes mixed.
It makes the stylist cut hair difficult.
But because of that Japanese hairstylists know how to cut the hair depending on any type of skull.
Which one is the popular Yuko and Licio straightening systems?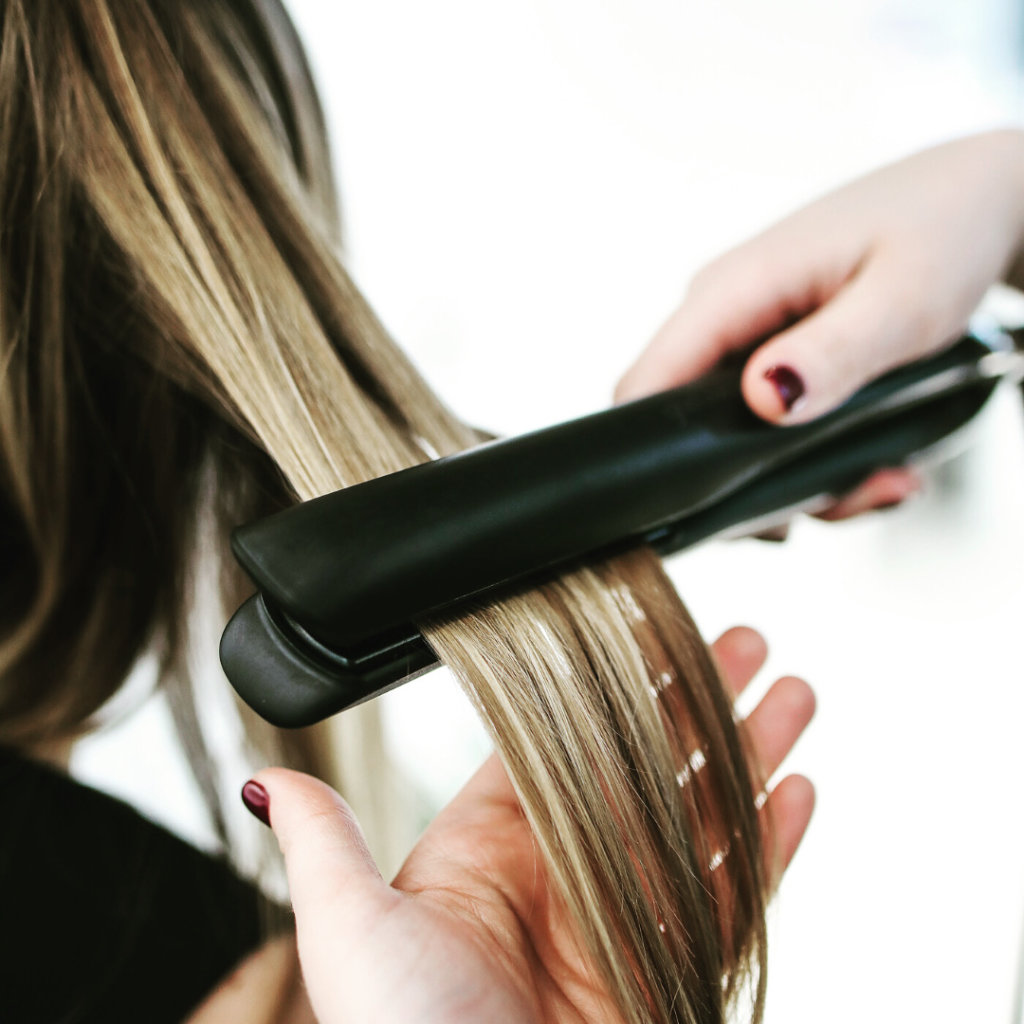 Yuko system straightening is used to be very popular in NYC as a straightening service.
But Licio straightening is getting popular in NYC now.
Both of them will make hair shiny and smooth.
Results are almost the same but it seems like Licio straightening is better quality and less damage.
Best of Japanese hair salon T-gardens New York Hair Salon in Manhattan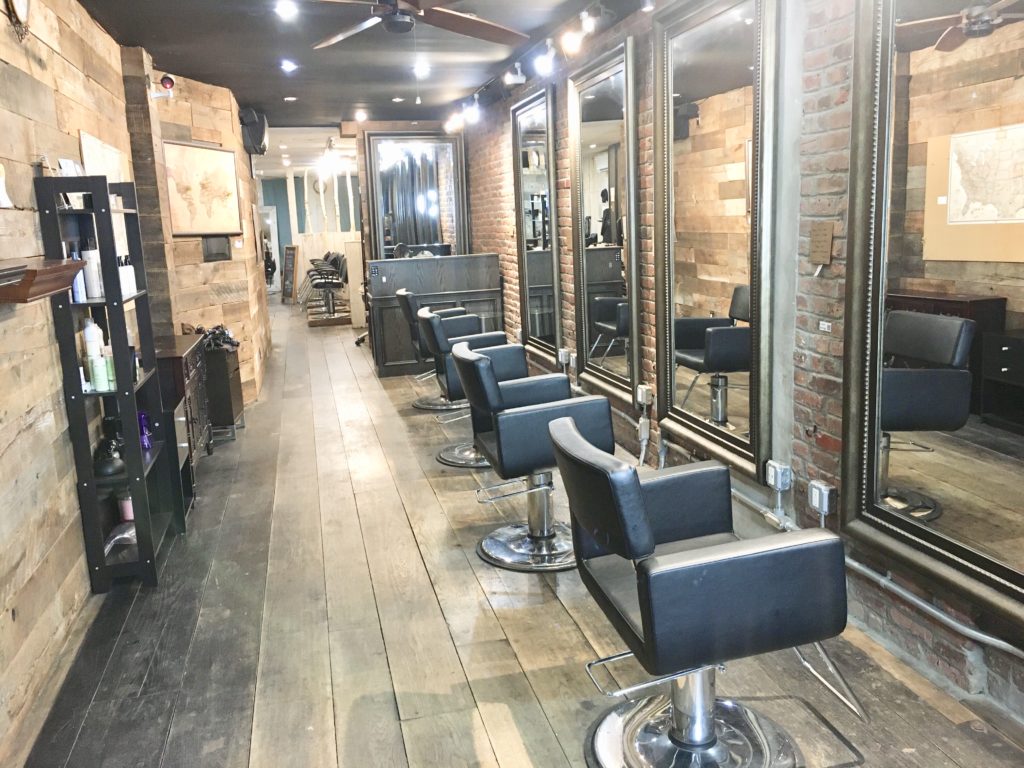 Finally, we introduced our salon.
T-gardens new york hair salon has stylists who study in Japan and experience both Japan and overseas.
They all trained hard and work with any type of hair texture so that know how to take care of each customer.
Besides, we focus on taking care of each customer nicely and our service is one to one system.
We create a casual, classic, and elegant style as well.
Our salon has not only Japanese customers.
80% of our customers are non-Japanese so our service is pleased by many American and European customers.
If you have any chance please visit T-garden New York hair salon.