Best Keratin treatment hair salon in NYC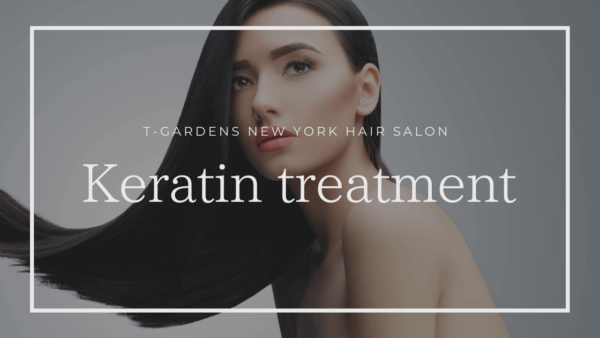 Are you thinking about going to have keratin treatment?
or do you plan to get keratin treatment at home?
If are interested in getting keratin treatment please read this article and understand what is the keratin treatment.
Now there are many keratin products is sold at drug stores and online.
But if you don't have knowledge about keratin you will regret getting a keratin treatment.
This article will help you to know about keratin treatment more than before and please get nice shiny hair by keratin treatment.
What is a keratin treatment?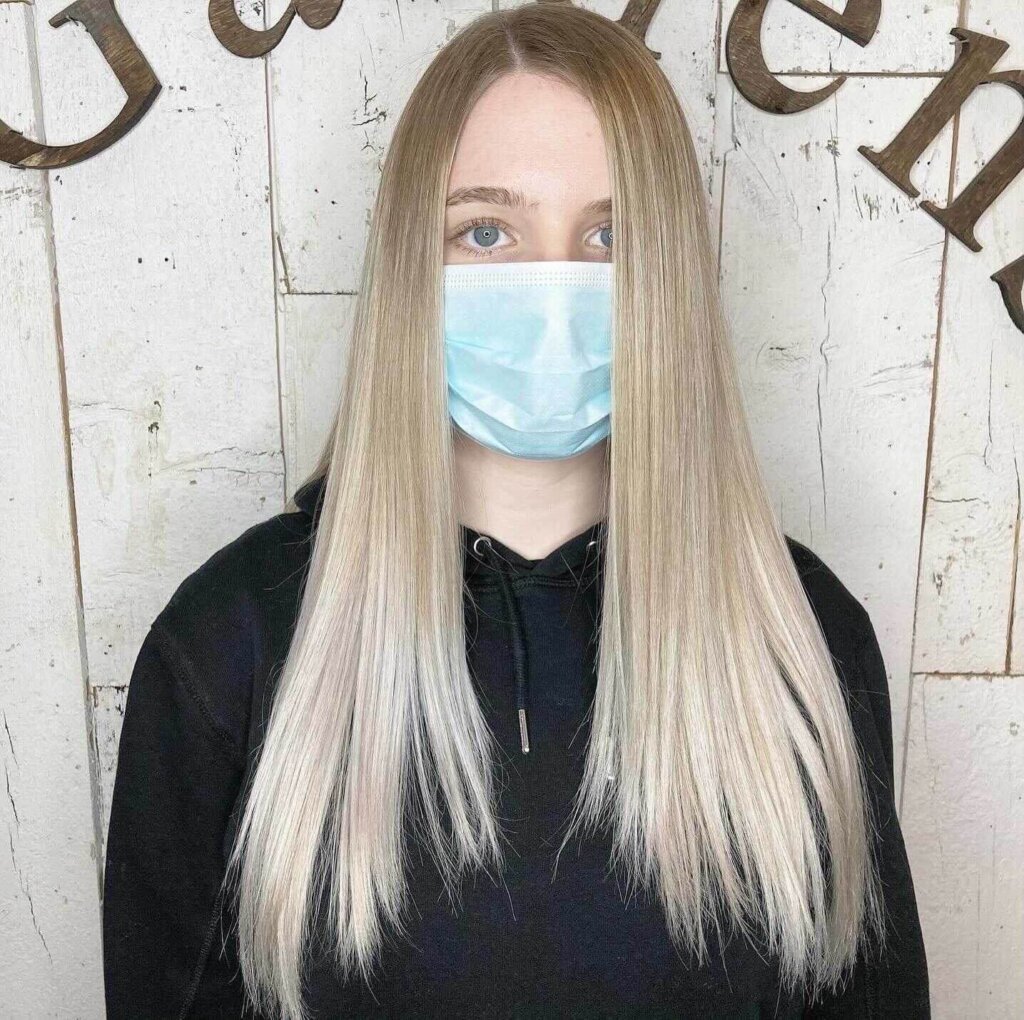 A keratin treatment is a cosmetic product used to make hair smooth and shiny.
Most importantly the keratin treatment is smoothing service and it's not straightening.
It makes hair shiny and smooth so you will style your hair easier and looking more healthier.
What are the ingredients of a keratin treatment?
To build up hair keratin protein, keratin treatment contains the ingredients as below
hydrolyzed keratin
・ingredients produced by hydrolyzing keratin protein
・has a repair effect
Amino acid ingredients(glycine・glutamin acid・serine・valine etc)
・ingredients that makeup keratin protein
・has a moisturizing effect
Effect of keratin treatment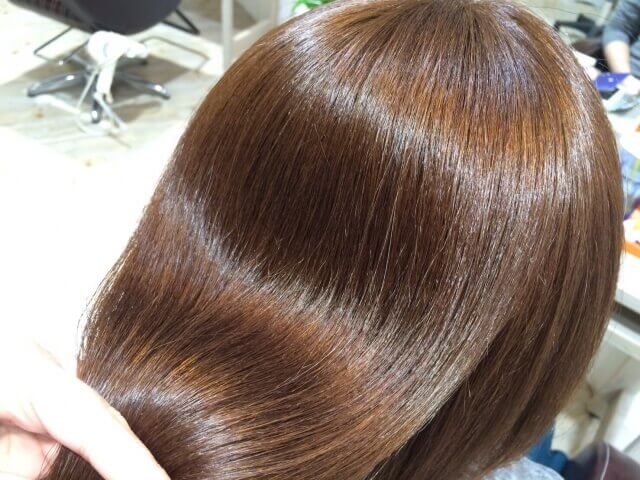 You will see how keratin treatment effect your hair as below
make it easier to handle swells and curly hair
gives weakened hair firmness and elasticity
improves hair cohesion and hair texture
make hair look glossy
This sounds great right?
That's why many customer coming to our salon to get keratin treatment.
keratin treatment advantages and disadvantages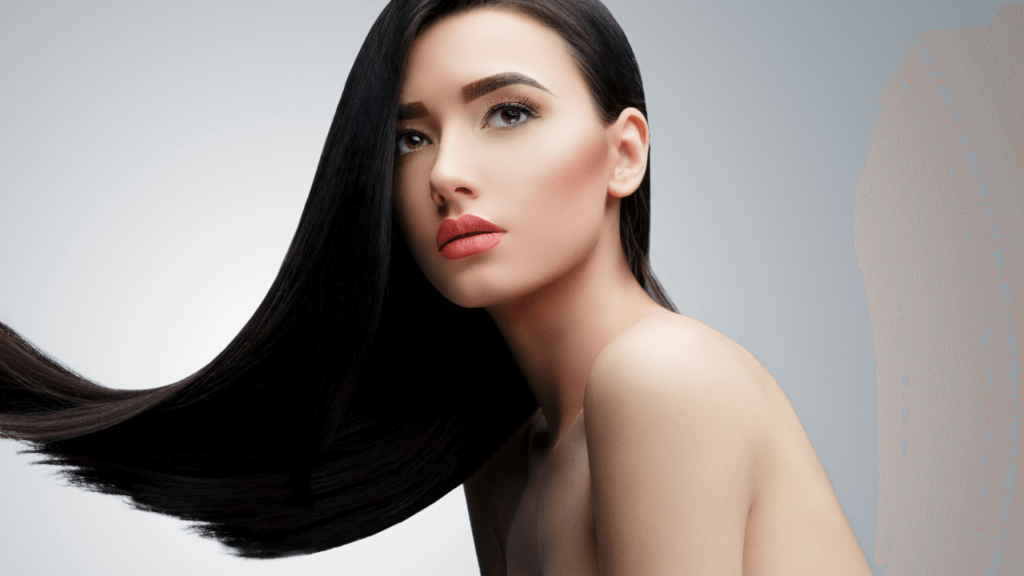 Advantages
Here is some tips of advantages
Can also be used for damaged hair and bleached hair
Improves kinky hair and dryness without damaging hair
Longer lasting than regular treatment
Keratin treatment improves the hair by covering the surface of the hair with keratin protein instead of breaking the cysteine bonds in the hair like Japanese straightening.
Keratin treatment work on bleached hair and damage hair.
General treatment is something like after a week, the treatment ingredients will come off from the cuticle of the hair and the texture will be restored, but keratin will last longer.
disadvantages
There are some disadvantages of keratin treatment as below
Hair color is easy to fade and difficult to dye
Difficult to perm
A little smell remains
The keratin ingredients gets into the inside of the hair, so it is a little difficult to get the color when coloring the hair
And if you get the keratin treatment after the hair coloring, the color tends to fade.
For perming also doesn't come out nicely right after keratin treatment done.
Maybe some of you don't like the remaining a smell.
Keratin treatment is good for curly, kinky hair?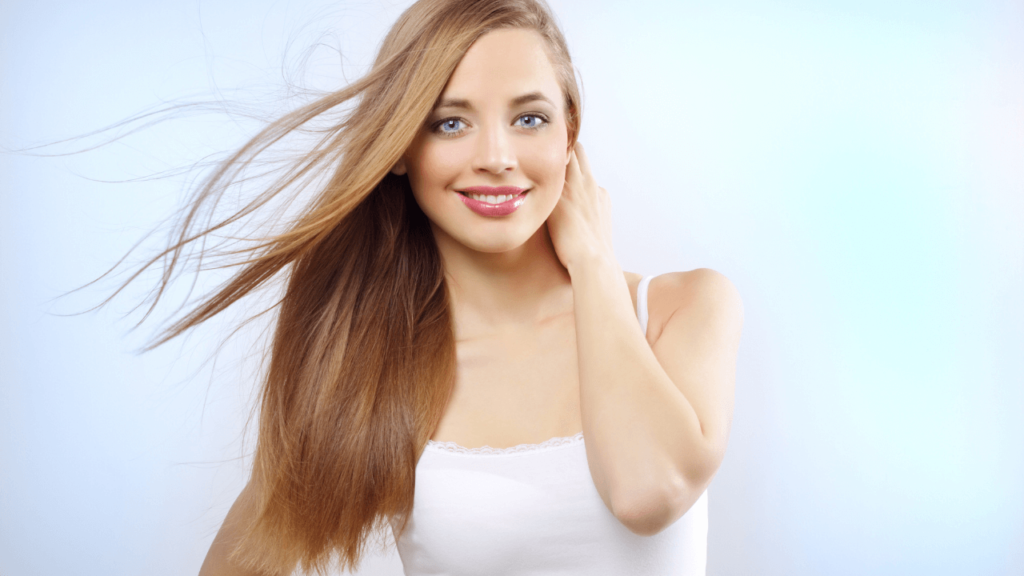 What are good things for a keratin treatment is to improve hair condition and hair texture.
If you have a little curly hair would be no problem.
But if you have strong curly hair keratin treatment doesn't make your hair straight.
If you like to make hair perfectly straight you need to get Japanese straightening instead of keratin treatment.
Can keratin damage your hair?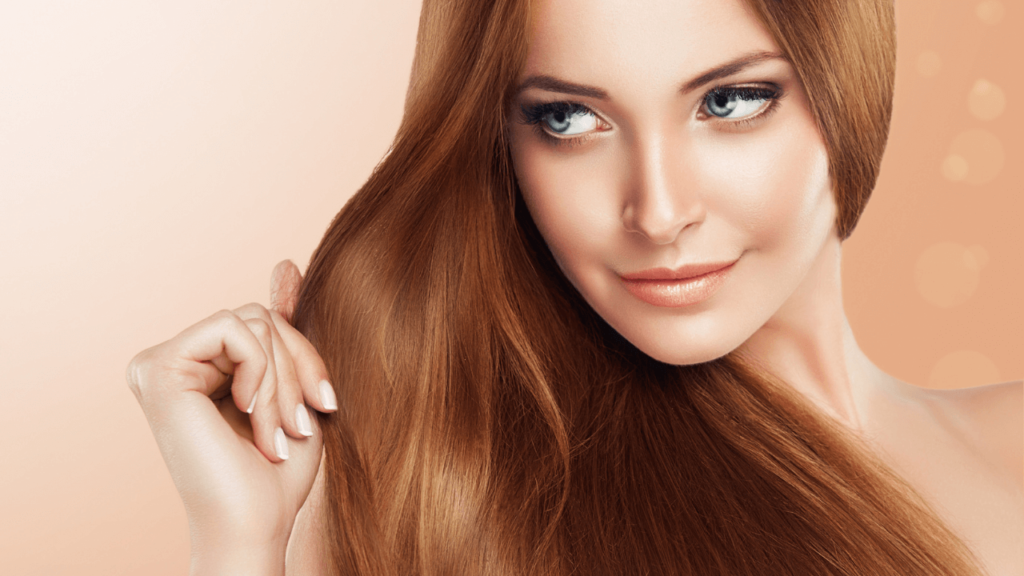 Basically keratin treatment doesn't damage hair so much.
But if your hair stylist has less experience they will damage your hair.
Because the keratin treatment process used the high heat of the ironing tools and it can burn and break hair.
Wrong process
Too much high heat temperatures
Less experience
Less knowledge
If you like to get keratin treatment please work with experienced stylist who has knowledge of keratin treatment.
Process of keratin treatment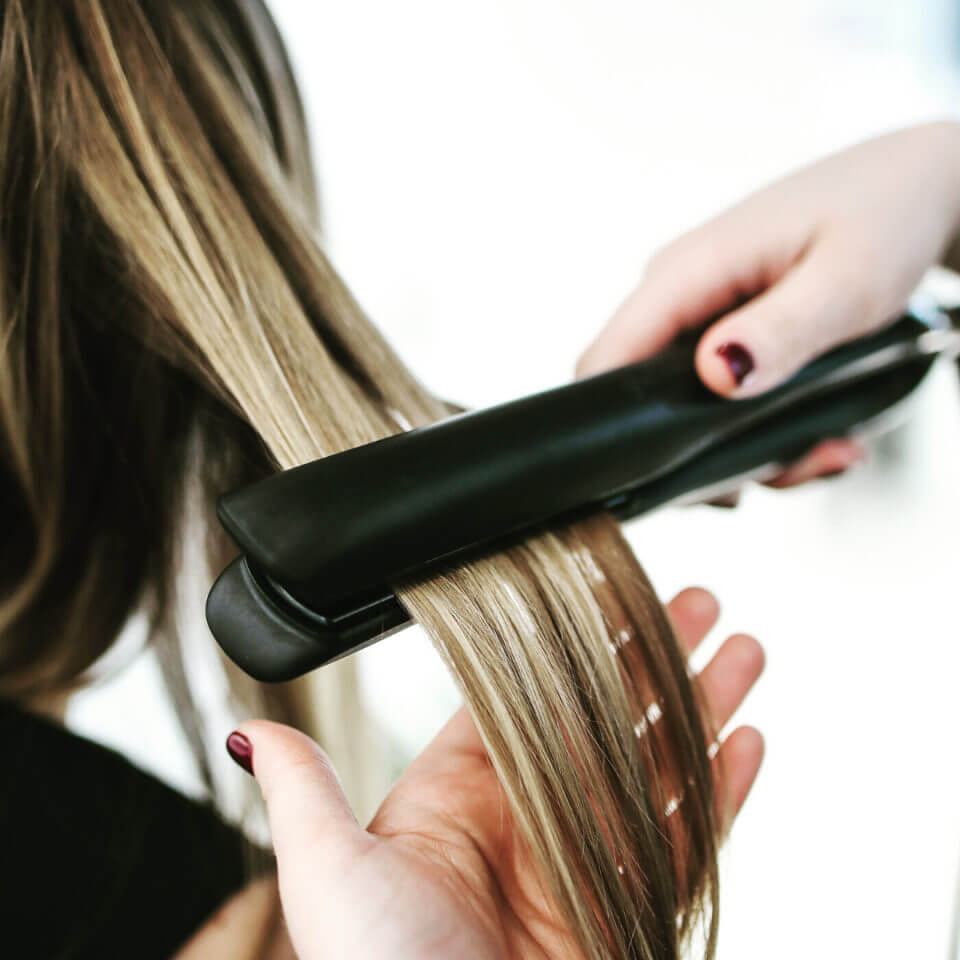 You might better know how to do keratin treatment at the salon.
Wash dirt and oil well with keratin eye shampoo
1:Wash dirt and hair oil well with keratin shampoo
Shampooing before the keratin treatment will allow the keratin to penetrate the inside of the hair.
If you apply the keratin treatment to the hair with wax, cream, oil, etc., the penetration rate will deteriorate and the heat treatment will not be possible properly, so be careful.
2:Apply keratin treatment to all heads with a brush
Keratin treatment tends to make the texture of the hair sticky and heavy even if it is applied too much, so apply the minimum amount to all the heads quickly with a thin slice.
The amount of application will need to be adjusted depending on the condition and texture of the hair and the desired finish.
3:Leave it for 10 to 20 min
After applying the keratin treatment, leave it for 10 to 20 minutes to allow the keratin to penetrate inside the hair.
At this time as well, the leaving time will be slightly changed according to the quality and condition of the hair and the desired finish.
4:Dry 100% with blow dry
After leaving the keratin treatment, blow dry all the heads and blow to straight hair.
Then stylist can ironing process easily and quickly 
5:Quickly heat treat all heads with a straight iron
Blow and dry hair is quickly and evenly heated using the heat of a straight iron.
Ironing whole head using the heat of a straight iron
There are differences in the temperature used depending on the salon, and it seems that it varies depending on the type of chemical used and the method of the shop.
6:Finish work
After ironing process you can go home.
If you want to shampoo or coloring you can do it right after a keratin treatment.
But it's better to keep your hair straight in this day.
How long does it take for the keratin treatment process?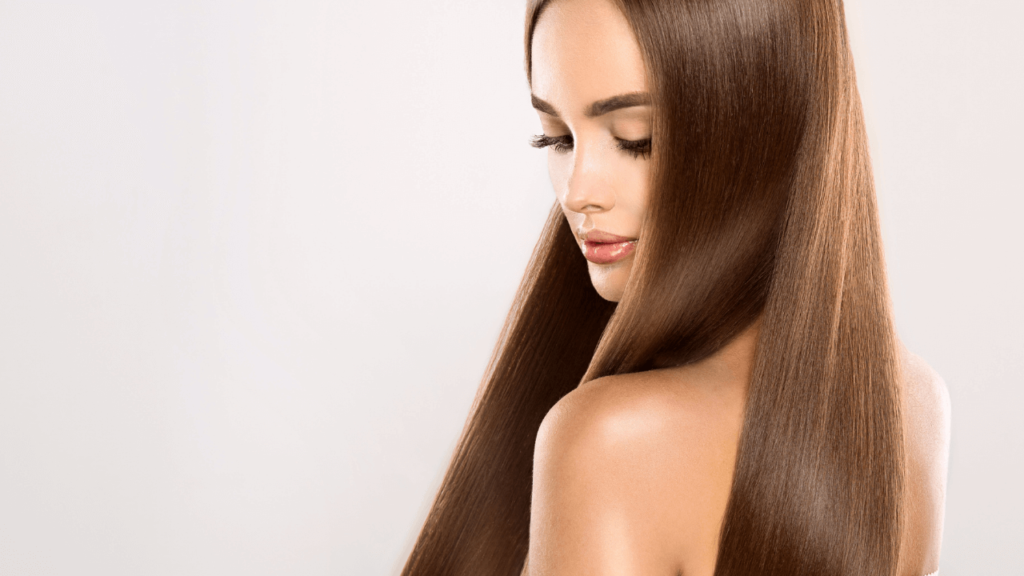 The process of the keratin treatment is similar to Japanese straightening but it takes around 90min to 120 min.
It's depending on around of hair and length.
If there are assistants it will finish much faster.
How much is a keratin treatment?
Price would be different depending on salon and place.
This is T-gardens New York hair salon's price list for keratin treatment.
| | |
| --- | --- |
| Owner | $300〜350 |
| Senior Stylist | $250〜320 |
| Junior Stylist | $230〜300 |
In New York there are more expensive salon and cheap salon as well.
What is the difference between keratin treatment and straightening?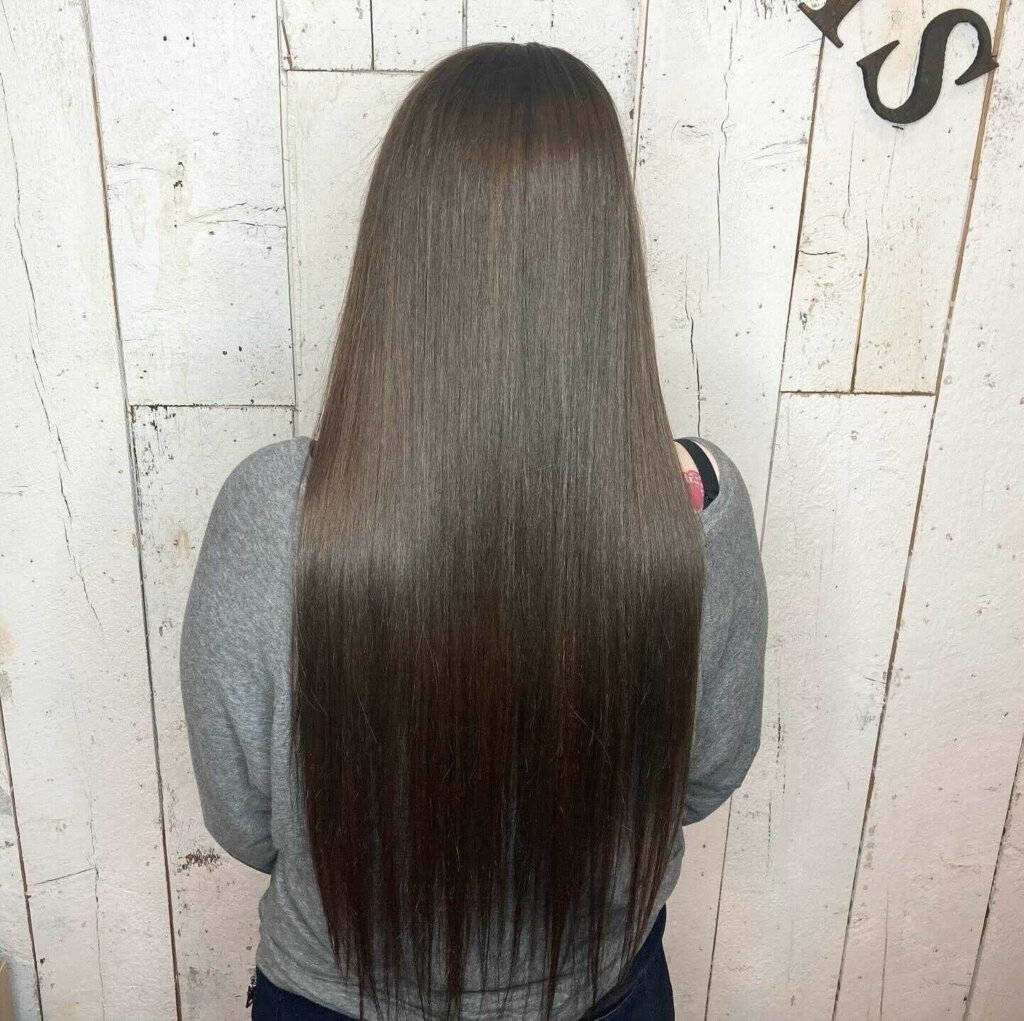 For straightening hair, a reducing agent is used to cut the inside of the hair (cystine bond). The reducing agent puts a strain on the hair and causes damage.
Then, after changing the shape of the hair with the heat of the iron, it can be fixed with hydrogen peroxide solution to maintain straight hair for a long time.
the keratin treatment does not break the cystine bond of the hair, covers the inside and the surface of the hair, and the keratin forms a film around the hair by heat treatment and acts as a coating effect.
So, it's not as straight as straightening hair, but it improves the hair texture  and shiny without any damage.
How long does the keratin treatment last?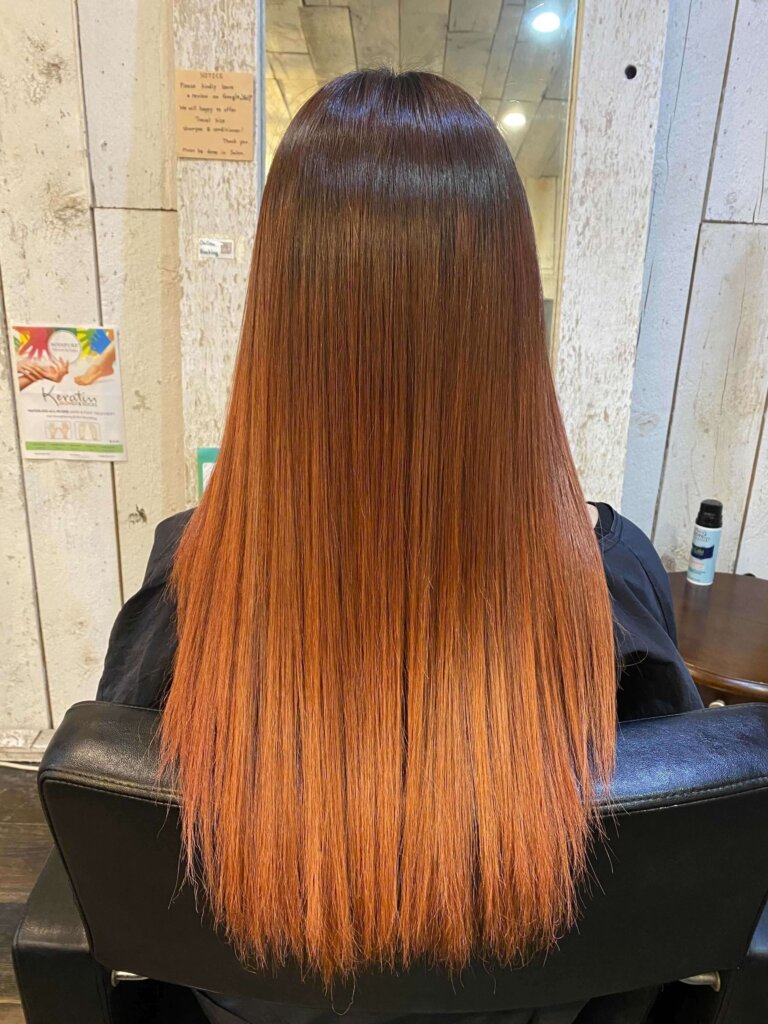 The keratin treatment around lasts 1 to 2 month
Each time when you shampoo your hair, keratin protein remove from the hair little by little.
If you take care of your hair nicely it last longer than usual.
How to make keratin treatment last longer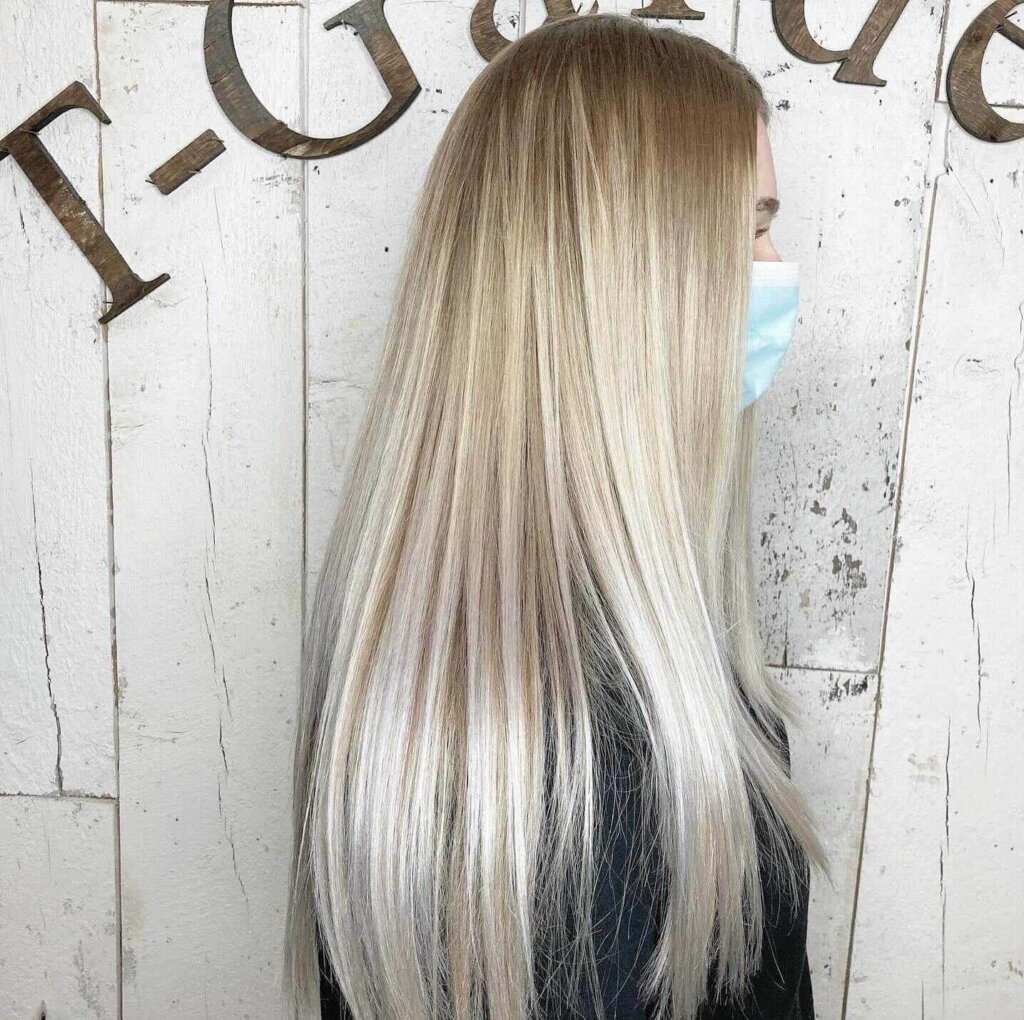 The best way to make your keratin treatment last longer is to use a special shampoo.

If you use regular shampoo, it take off keratin protain easily so please try to use mild shampoo as acid shampoo or organic shampoo would be good.
You can find sulfate free shampoo on internet or drag store.
And please be careful about seawater, poor as well.
We don't recommend to tie up your hair too much.
Keratin treatment before and after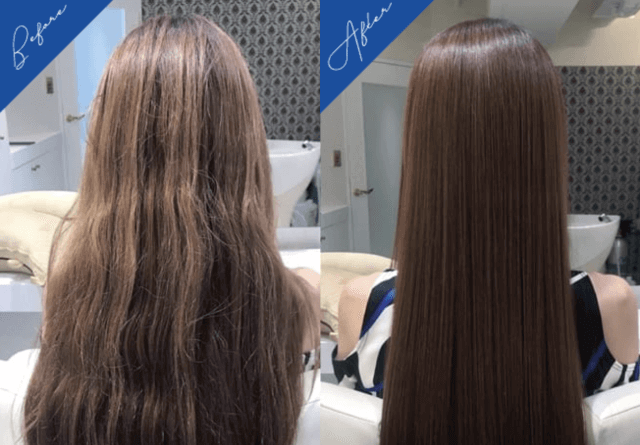 Result of keratin treatment would be different depending on hair texture and condition.
But most of our customers are happy with the result.
Side effects of keratin treament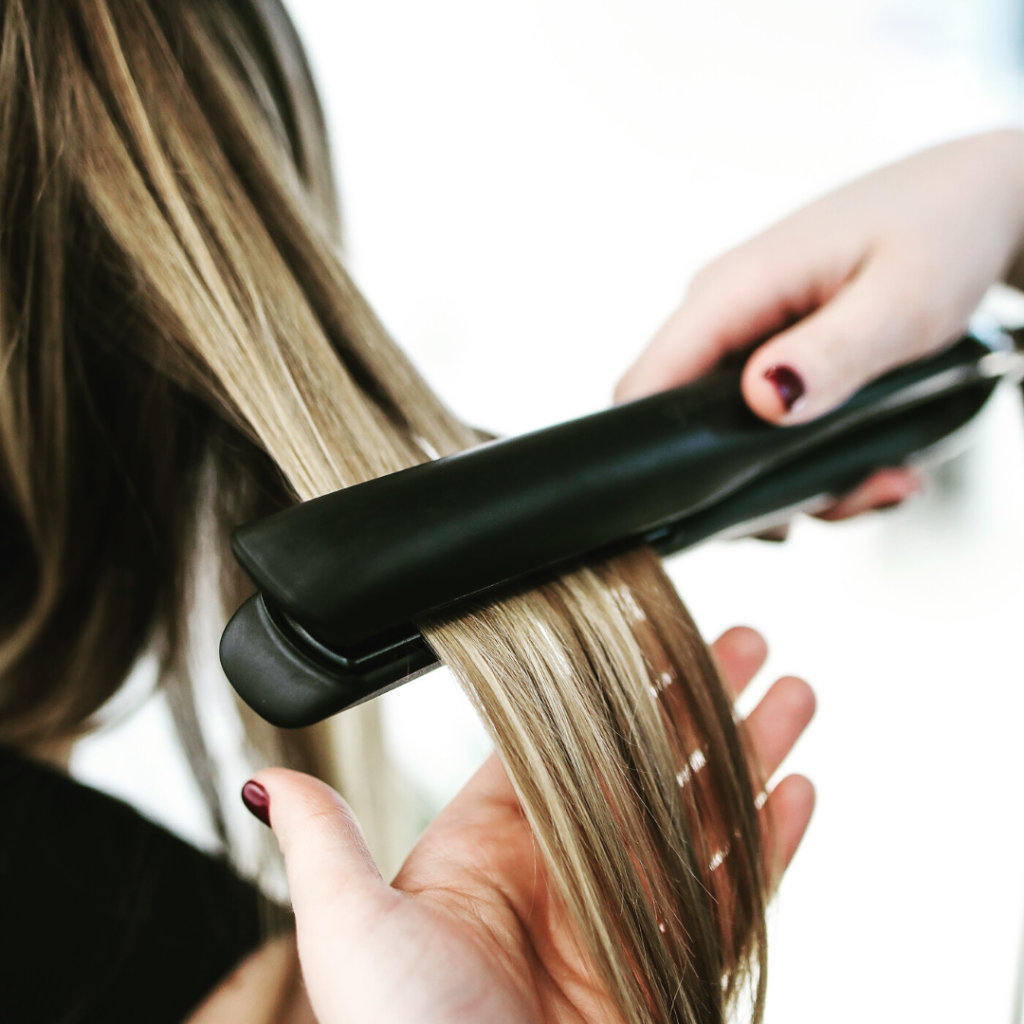 Some of the keratin treatment called Brazilian keratin treatment has formaldehyde risks.
stinging, itching burning eyes
nose and throat irritation
runny nose
allergic reactions
coughing
wheezing
chest tightness
itchy skin
skin rash
scalp irritation
scalp burns or blisters
headaches
nausea
mood changes
hair breakage or damage
hair loss
But we use formaldehyde free products so you need to know this if you are thinking about going to get Brazilian keratin treatment.
Brazilian keratin blow out & some keratin treatment→Formaldehyde
Our keratin treatment→Formaldehyde free
Is it ok to shampoo after keratin treatment?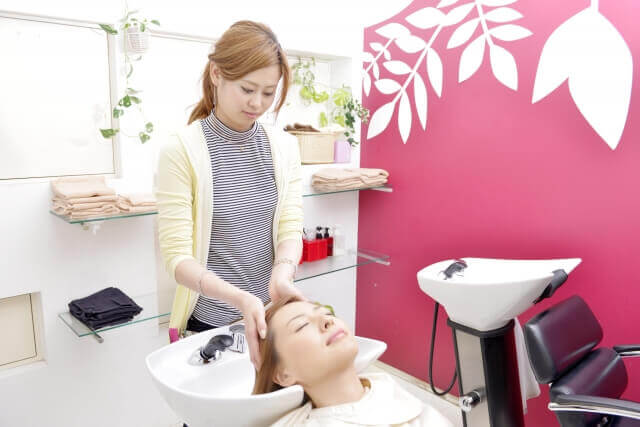 Keratin treatment is ok to shampoo your hair right after keratin treatment done.
Besides hair color also ok right after it.
But please use sulfate-free shampoo or amino acid shampoo.
Do you want to get keratin treatment at home?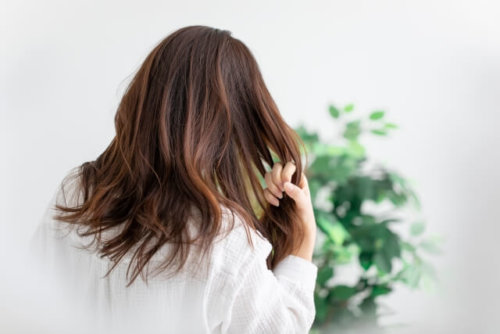 If you like to try keratin treatment at home please try these products as below.
Paris Resistance Ciment Thermique Conditioner
Smooth this primer onto towel-dried hair for a smoother blowout. The mix of keratin and plant sap help build up the protein of the hair and smooth down unruly strands for a salon-worthy finish that will hold for days. 
$30,65
Keratin Silk Infusion
This styling treatment uses real silk to help add moisture and shine back into dry, damaged strands while also working alongside keratin proteins to smooth and straighten. Smooth it on pre or post-blowdry for a glossy finish. 
$14,99
Keratin Protein Deep Conditioning Hair Treatment
Keratin and rice proteins help give strength back to damaged strands while coconut and jojoba seed oil deliver major moisture in this conditioning mask. 
$5,80
Keratin Smooth 7 Day Heat Activated Treatment
This keratin treatment is similar to in-salon treatments as it's activated by a flat iron. Smooth the serum onto towel-dried hair, blowdry it out, then use your flat iron to go over small sections for a long-lasting, smooth finish. 
$21,99
Keratin Healing Oil Intensive Hair Masque
Keratin and resveratrol (an antioxidant found in wine) help repair damaged strands for stronger, healthier looking hair. Smooth it in before a workout to reap benefits from the heat as well. 
$45.00
Complex Brazilian Keratin Hair Blowout Treatment
With 996 ratings on Amazon, this 2-step keratin treatment is a popular pick among straight-hair enthusiasts. Ingredients including argan oil, coconut oils, and proteins make this treatment ideal for stronger, straighter locks. 
$39,90
Is it safe to do keratin at home?
It's important to note that an at-home keratin treatment will not last as long as an in-salon treatment
The result is depending on hair texture and hair condition so if you do the wrong process your hair will be damage.
So please follow the directions and if you think your hair is not healthy please go to hair salon.
Best hair salon for keratin treatment in NYC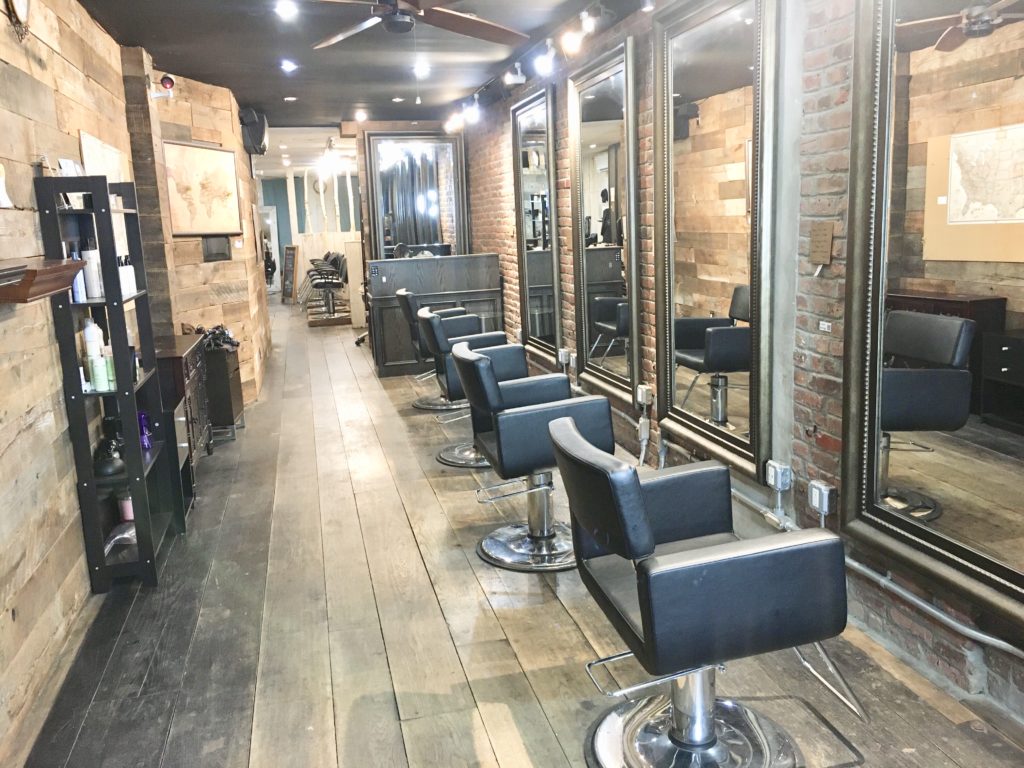 T-gardens New York hair salon is one of top Japanese hair salon in NYC.
We have many customers coming to get Japanese straightening, Digital perm , keratin treatment service.
We focus on good customer service and Japanese style of "omotenashi"
Please enjoy our hair service and if you like to set up an appointment please go to online appointment or contact form.
Online appointment and Contact Form
Phone 212-350-9970