Best Japanese straightening Hair salon in Manhattan NYC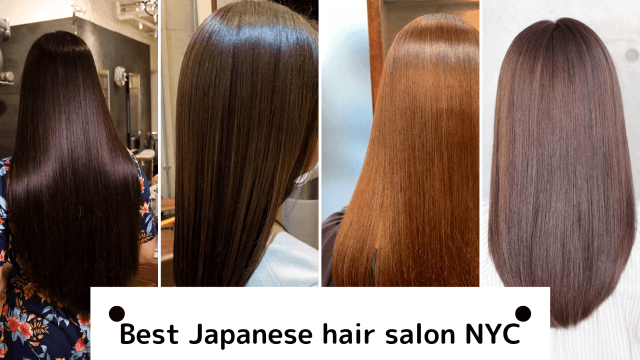 Are you looking for hair salon for Japanese hair straightening?
There are lot of hair salon come up on google and you don't know which is one is good or not.
Japanese hair straightening is chemical process so that some hair dresser who don't have experience enough damage customer's hair or burn out hair some time.
If you don't want to become like that please read this .
What is Japanese Hair Straightening?
Japanese hair straightening is dramatically change the hair texture like wavy, coarse, or curly hair into shiny straight locks by treating the hair with chemicals.
This service is not good for only Japanese hair, Caucasian ,Asian hair who have curly, kinky ,frizzy ,dry and damage hair too.
what is a benefit of Japanese straightening perm?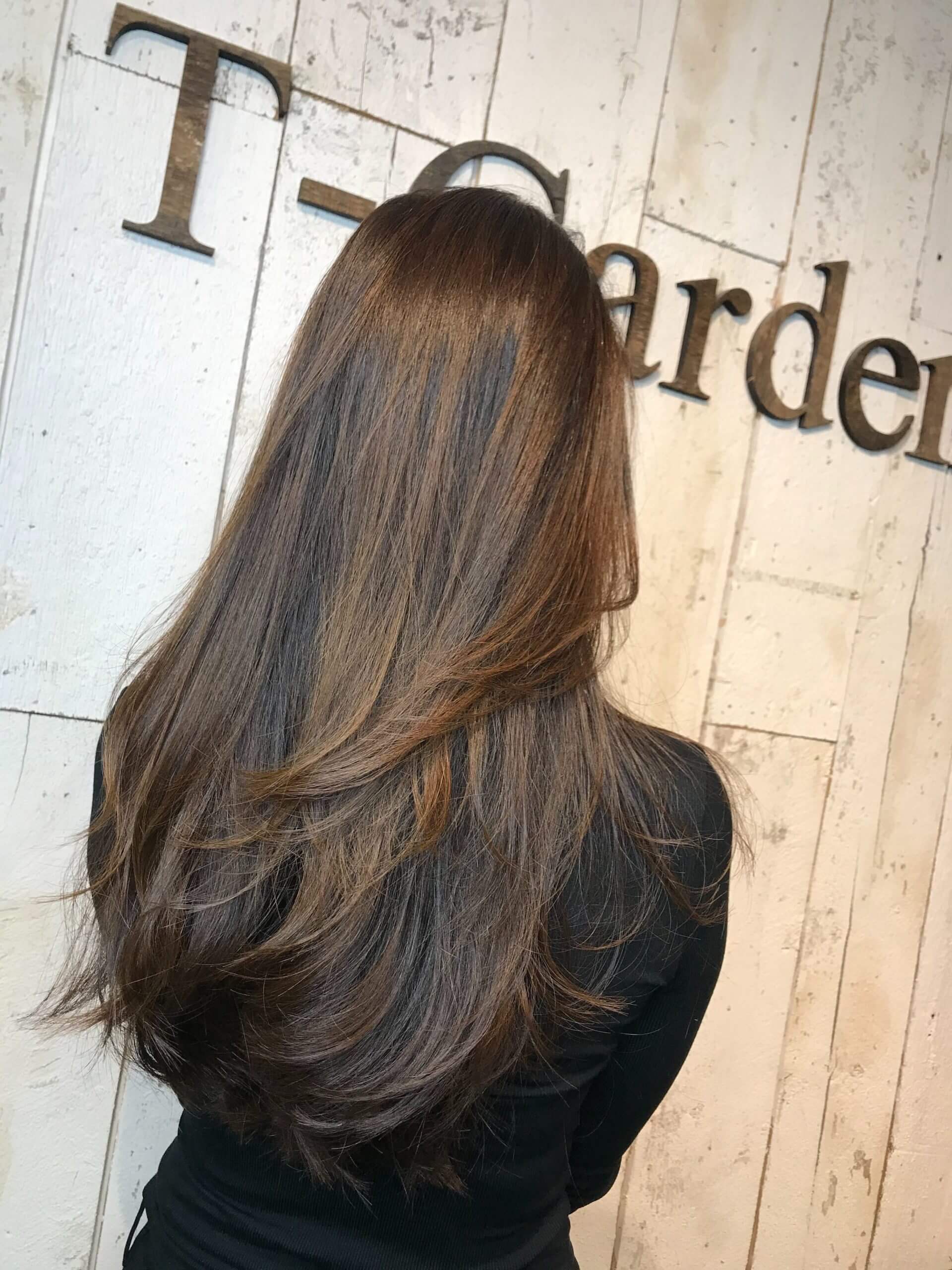 Japanese straightening has a lot of benefits .
Here is the main benefit of Japanese straightening
Lasting long
Less styling time
low maintain style
Well what is good part of it is basically lasting is long .
As compare to hair color straightening last 6 to 12 month .
it depends on hair texture and hair strength but mostly 6month.
After you got Japanese straightening you can cut a styling time short .
you wash your hair and dry briefly and you can go out right after that .
we highly recommend it for people who suffer from the hair problems.
So after get it done you don't need specific maintenance . Just only hand dry is ok for styling and you don't need to use iron to make it straight so less damage everyday which is good for hair condition .
What is Liscio hair straightening?
T-gardens New York hair salon use  Liscio Japanese Straightening which is known as thermal reconditioning system is an innovative straightening system that permanently transforms curly, unruly, frizzy hair into soft, manageable, and silky with amazing luster and shine!
Liscio hair straightening is made by Japanese company Million's product.
There are different type of 1st solution depend on hair damage level, hair texture.
There are cream type and liquid type and both of them are ok to mix for applying it smoothly and make hair shiny looking.
Japanese hair straightening damage hair?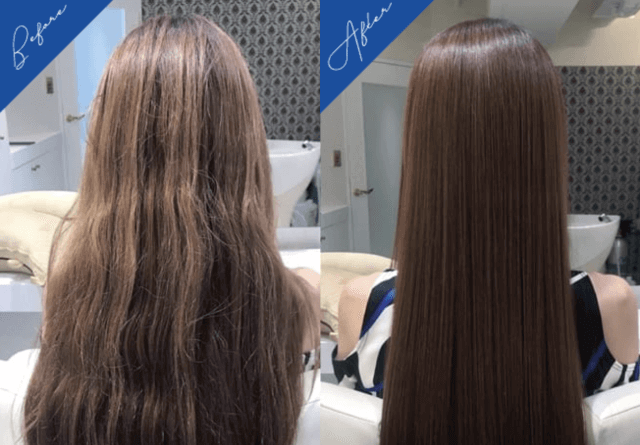 Many people misunderstand about Japanese hair straightening.
Japanese hair straightening is chemical process and of course it damage hair.
But after Japanese hair straightening your hair become super shiny looking and texture also smooth so that result look like super healthy.
This is important things to know about Japanese hair straightening.
For example super curly and damage hair without any chemical process before is naturally very healthy.
Because it never had chemical process.
But is it looks healthy? Super curly and damage hair looks dry and damage and it doesn't look healthy right?
Which one you choose?
How long does Japanese hair straightening last?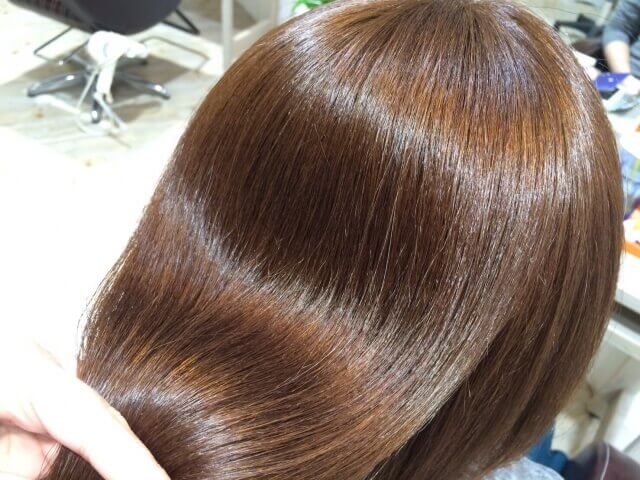 Japanese hair straightening last 6 months basically.
But after new hair grow you need to touch up the roots part to make it straight again.
Otherwise straighten part always straight hair but new hair getting wavy and it not good looking.
We mostly recommend Japanese hair straightening every 6 month but some people who have super curly hair want to keep straight all the time and they do every 3 or 4 month instead of 6month.
People who don't have so much curl they do every 1 years so it depend on customers.
How much does it cost for Japanese hair straightening?
Japanese hair straightening cost depends mainly on the type, length and condition of your hair. 
We have several hair dresser and price would be difference depend on hair dresser.
Price includes hair cut and Japanese hair straightening cost.
| | |
| --- | --- |
| Young hair stylist | $330〜380 |
| Senior hair stylist | $400〜450 |
| Owner | $450〜500 |
Which is better keratin or Japanese straightening?
Basically  Japanese hair straightening results is stick-straight locks
But KeratinTreatment is natural straight and reducing frizz and curl.
So it is hard to say which one is better because it's depend on customers.
Thats why we do consultation with customer carefully and find out which one is best for each our customers.
| | | |
| --- | --- | --- |
| | Japanese hair straightening | Keratin treatment |
| Texture | Super shiny and pin straight | Less frizz and smooth |
| Damage | Damage hair | No damage |
| Lasting | about 6 month | about 2 month |
| volume | flat | natural volume |
Can I curl my hair after Japanese straightening?
Japanese straightened hair are pin straight hair. … This hairstyle has become widely popular all over the world and looks good on almost everyone. 
Japanese straightening makes your hair permanently straight, and this will not change even if you do various types of hairstyles.
you may also curl your hair if you want to.
Some of our customers want to have Japanese hair straightening for making hair straight from roots to middle and want to make ends curly with digital perm.
This is special service but it worth if you like straight and curl hair style.
how to find good hair salon for Japanese straightening in Manhattan NYC ?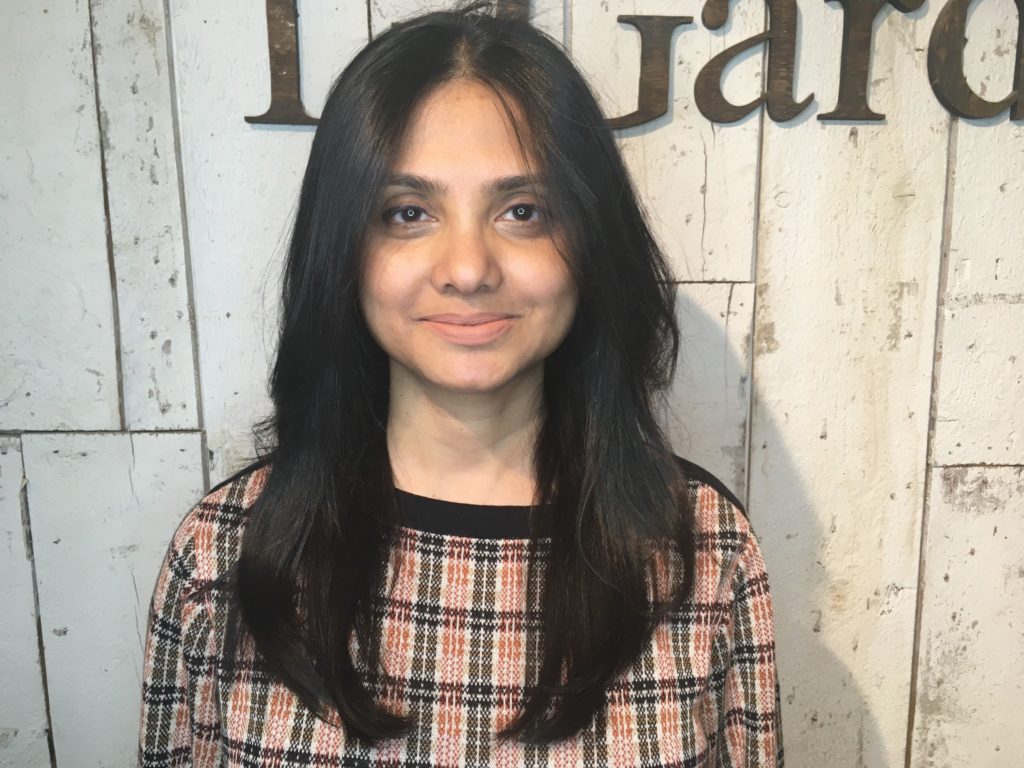 Japanese straightening is popular in New York so you can get it done anywhere in Manhattan NYC.
But before you chose a salon its better to check the salon has a lot of experience working for Japanese hair straightening or not .
Besides most difficult process for Japanese straightening is 1st process which is putting 1st solution to make hair enough soft to be straightening .If your stylist did it wrong way or leave it too much time ,or less time your hair will be break it out or burn it out .some time melt .

that's why if you really want to get nice Japanese straightening perm you really have to be careful to find hair salon .
So let's see how T-gardens New York hair salon work for Japanese straightening .
we have so many clients for getting Japanese straightening and have a lot of experience with it .

Best Japanese hair straightening hair salon in NYC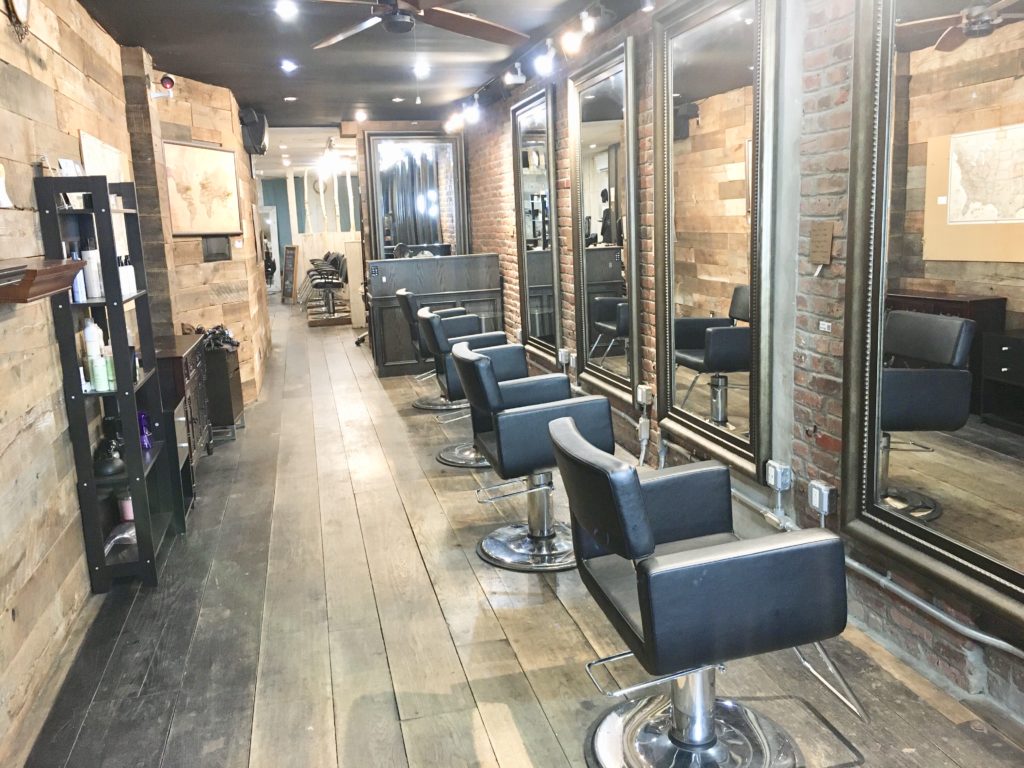 This is experience with T-gardens New York hair salon
We have a lot of Japanese hair straightening customers everyday and all of our hair dressers have experience and they know how to make hair super shiny straight without damage.
Consultation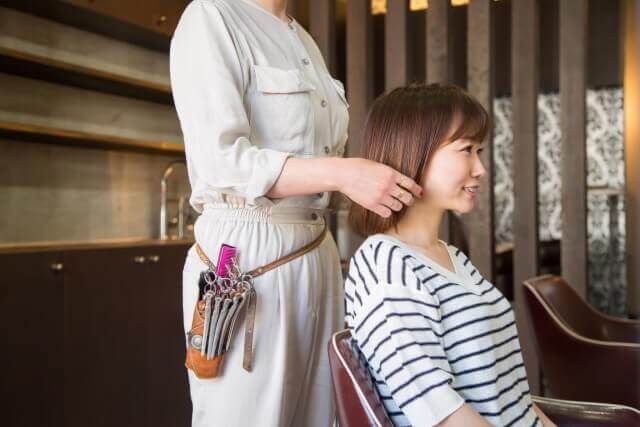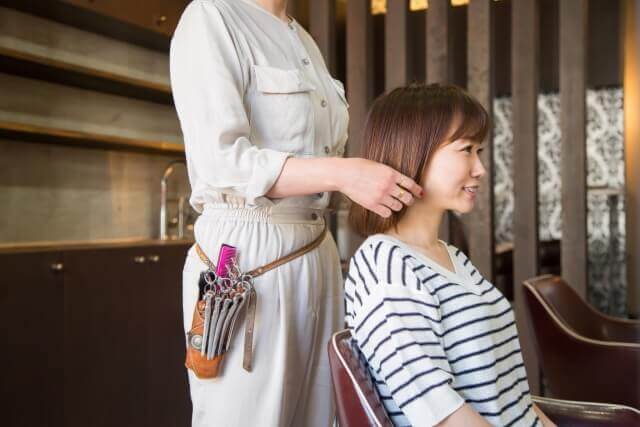 Stylist carefully check your hair condition first and ask you your chemical history .
this is very important things for chemical service .
SO if you have ever had chemical process before please let us know
1st process
Then we wash your hair and check the hair how it turn out when your hair is wet and check the surface of hair is smooth or dry .
He make chemical according to clients hair condition and apply it quickly and leave it 10 min.During the leaving time he carefully check the hair is good enough soft to go next step .
we try to check several way using finger and comb which is professional way .
We use Liscio Japanese straightening (Milbon Products) which make hair super healthy and result is super shiny straight hair .
There are many products depend on hair damage type so that it won't damage your hair and lasting long.
Ironing prosess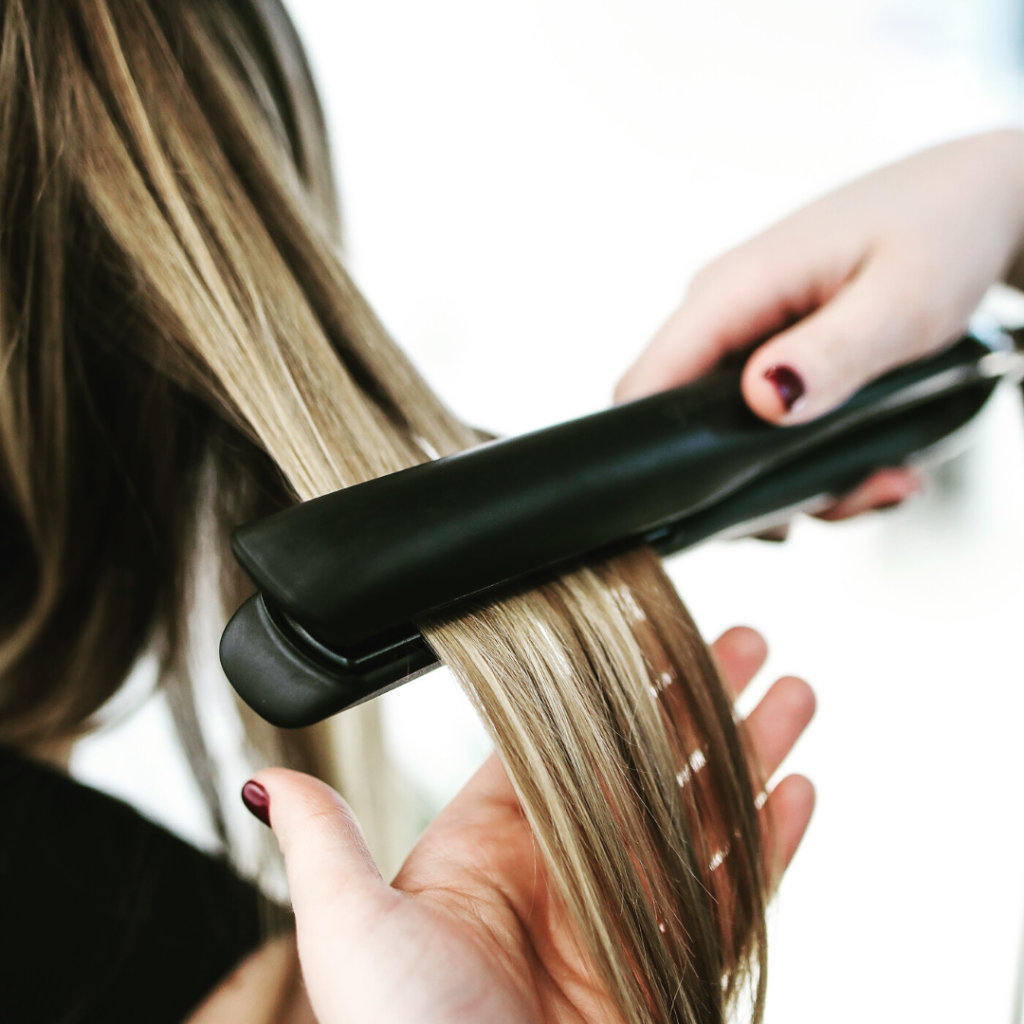 After rinse out your hair ,we do half dry your hair and start Ironing carefully .
Our salon is one to one style so each stylist take care of customer perfectly .
we have been working for Japanese straightening so ironing process is quick and smooth!
Even if Ironing process is not perfect it won't be shiny straight.
Ironing process is important part as well as 1st solution.
Final process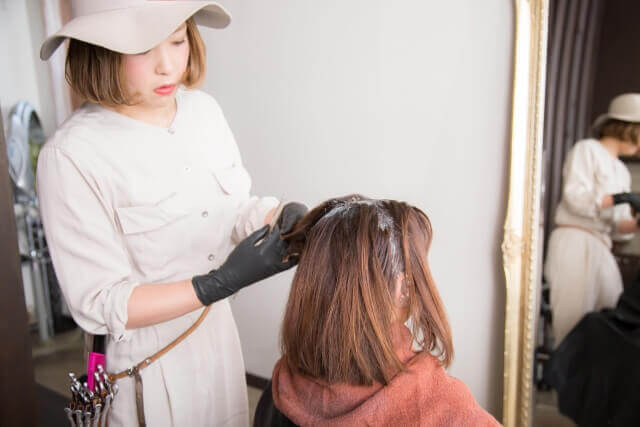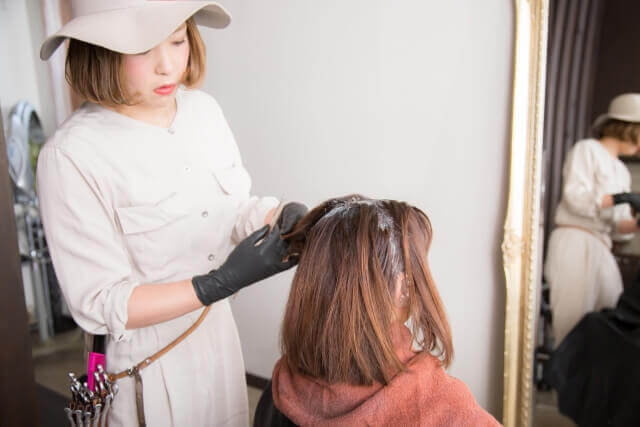 After finish Ironing we put 2nd solution to lock the hair straight.
Then after few minute we rinse out and put hair treatment and nice head massage at the shampoo booth .
You will feel your hair is so smooth during the rinsing time .
After rinse he cut your hair and clean up the ends and take some volume out .
We are sure that you will be smile after you get hair done at T-gardens New York hair salon .
All our stylist have a lot of experience and welcome you big smile !
If you are thinking about going to have Japanese hair straightening please visit T-gardens hair salon.
328 E 59th St New York NY 10022
Tel:212-350-9970
| | |
| --- | --- |
| Mon | 10:00 – 20:00 |
| Tue | 10:00 – 20:00 |
| Wed | 10:00 – 20:00 |
| Thu | 10:00 – 20:00 |
| Fri | 10:00 – 20:00 |
| Sat | 10:00 – 20:00 |
| Sun | 10:00 – 20:00 |