Shampoo and Conditioner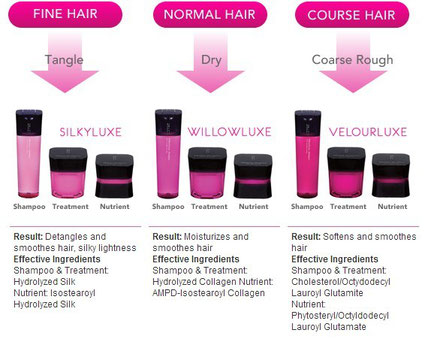 Shampoo $20
Conditioner $32
---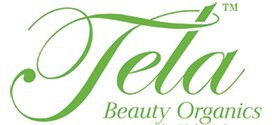 ---
HAIR WAX $20

---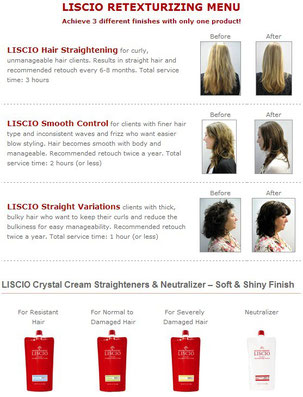 ---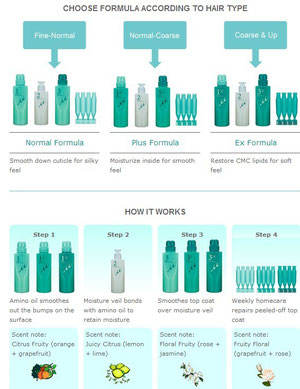 ---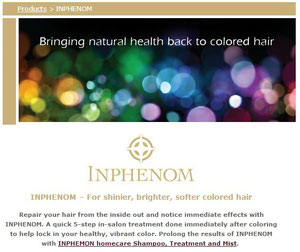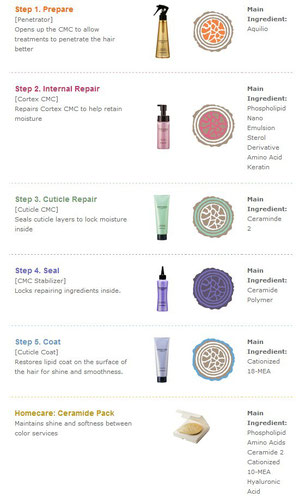 ---

What is protein treatment?
Prior to any chemical services such as permanent waving or color, hair needs to be in the best possible condition. Noiraudepro gives stylists the flexibility and tools to address each clients specific hair conditions prior to the chemical service. Milbon's Noiraudepro addresses the specific needs of damaged and dehydrated and lifeless hair.
What are the specific needs of damaged, dehydrated and lifeless hair?
Keratin:
Keratin is one of the main ingredients of hair. When hair lacks elasticity and strength, Keratin can be added to repair damaged areas and rebuild internal structures. The Noiraudepro Keratin applications come in three different molecular weights to rebuild the various levels of the hair's structure.
CMC:
CMC is an oil based ingredient in the hair. When hair becomes weakened and dehydrated, it loses CMC which retains the moisture within the hair's cortical layers. By adding CMC, dehydrated and distressed hair is then able to retain moisture and lock in the necessary Keratin.
Collagen:
Collagen is a protein which adds strength and support to skin cells. When applied to hair, it creates a veil on the cuticle's surface which locks in moisture, adds softness and deters frizz.
Chitoaqua & Silk Peptide:
Silk proteins and aloe extract create an even veil of protection on the hair's cuticle to add shine and resistance. These also protect the hair from daily stresses such as thermal styling, UV light and brush friction.
M.R.A.:
Super moisturizing ingredient for severely damaged hair. Contains the ingredient Ceramid 2 to repair the CMC water pathways to retain moisture inside the hair.
For more information, please see the Noiraudepro website.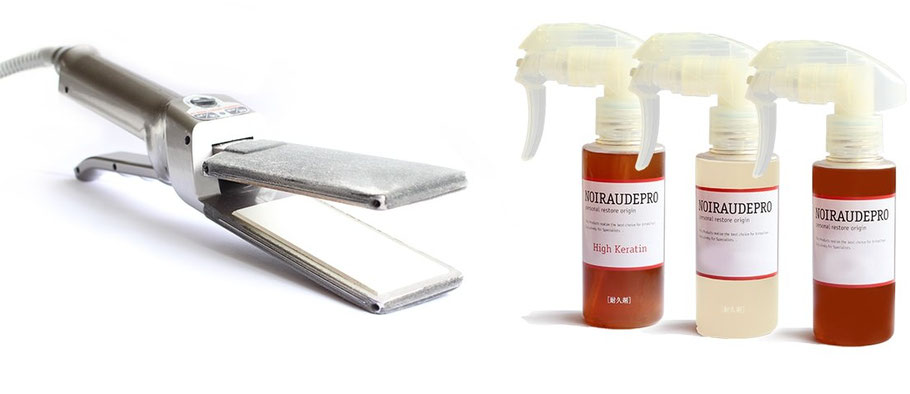 ---
WHAT IS HEAD SPA ?
Head spa (scalp massage)can increase blood circulation to the hair follicles, increase relaxation, decrease stress, condition the scalp, and boost the strength of the hair roots. The kneading pressure applied by massage warms the skin and opens up blood vessels to increase flow and boost circulation.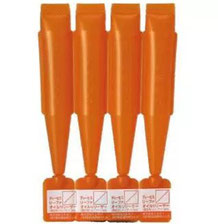 Milbon scalp cleansing products.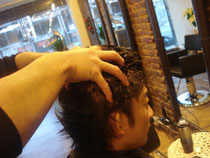 After shampoo we will use several kind of product.
Dependening on the scalp condition.
So feel free to ask your stylist.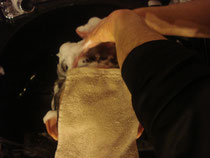 Give you scalp massage.
Just relax and enjoy.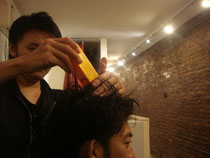 Apply Hair tonic.
This spa takes 10 to 13 minutes.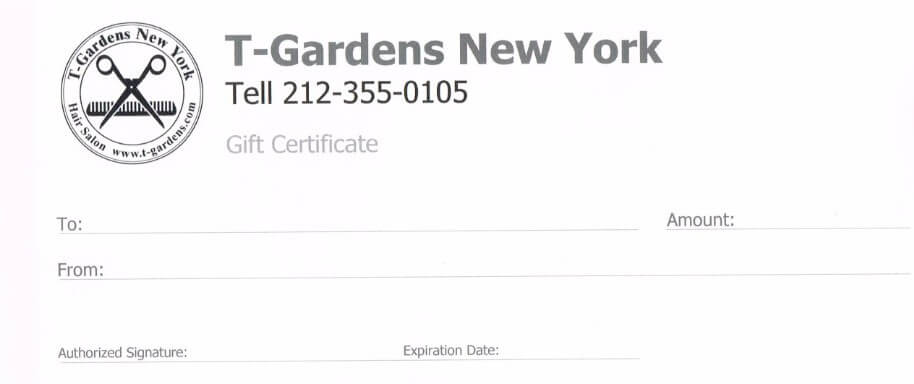 T-Gardens NY Gift certificate.
Purchase a gift for services by one of the most popular hair salons in NYC.
Price includes NYS sales tax. Gift certificate expires after one year from the purchase date.
(After the expiration, additional charges may be required to redeem the gift certificate)
Buy now Call 212-355-0105