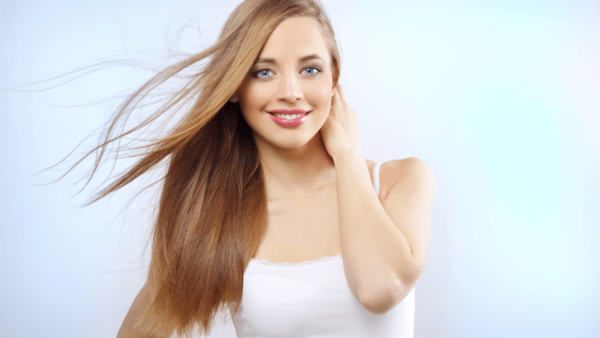 What is an Organic smoothing treatment?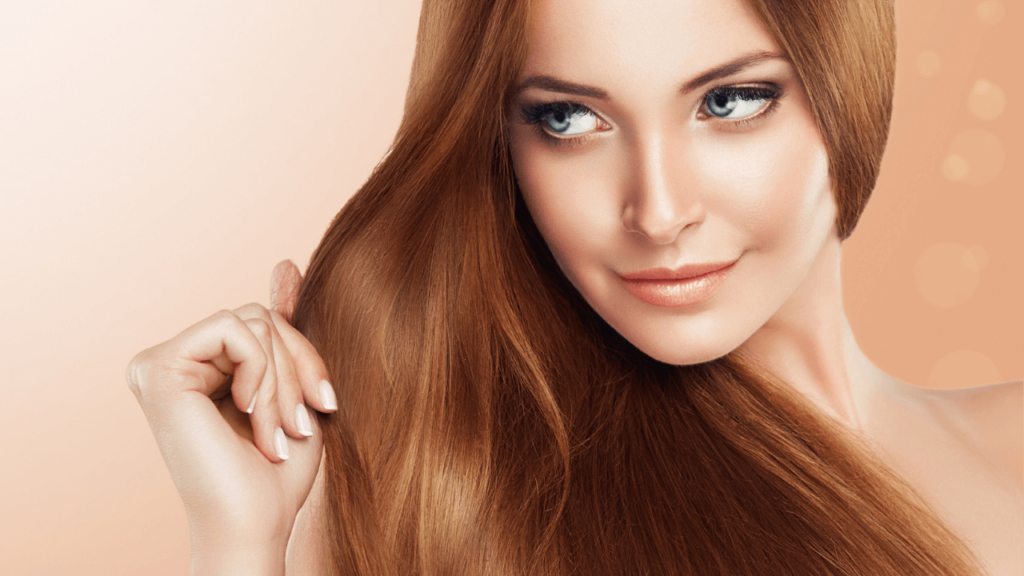 ・For customers who wish to receive keratin treatment and smoothing treatment.
Keratin treatments and smoothing treatments are not eligible for the RE-DO(fix), as the duration of the effect, smoothness, and shine are determined by the customer's hair texture and hair condition.

Keratin treatment and smoothing treatment are designed to improve shine and texture.
In some cases, the hair may not be straightened.

If your hair is colored, there is a possibility of discoloration.
---
Just wash and dry for a natural finish. ALDEHYDES FREE.
---
Returning clients within 6 months will receive 10% off for Organic Smoothing treatment.
Do not coat the hair with aldehydes or the chemicals forming into formaldehyde.
This is the technique using an organic molecule structure instead of aggressive chemicals.
It's the only straightening treatment that rinses off completely before ironing.
For clients receiving the Organic smoothing treatment service for the first time
---
FREE CONSULTATION.
If you have any questions or concerns, we are happy to get you set up for a consultation.
You can make an appointment for a free consultation via email or phone call.
If it is difficult to visit the salon, you can send us a picture of the hair via email.
If you live far from NYC you can send us your hair pictures so we can check your hair.
Feel free to call: 212.350.9970
Send your picture via E-mail: tgardensny@gmail.com
---
Are your products Formaldehyde free?
This treatment is processed inside the hair and rinsed out completely before ironing.
This prevents the release of dangerous smoke. The treatment does not coat the hair with aldehydes or chemicals that form into formaldehyde and it will not break down or devolves no matter what shampoo you use, or even if the hair is soaked in pool water, it will not change the structure of your hair as the effect of the treatment lasts permanently. You will get straight and nourished hair.
---
What is the advantage of the organic smoothing treatment?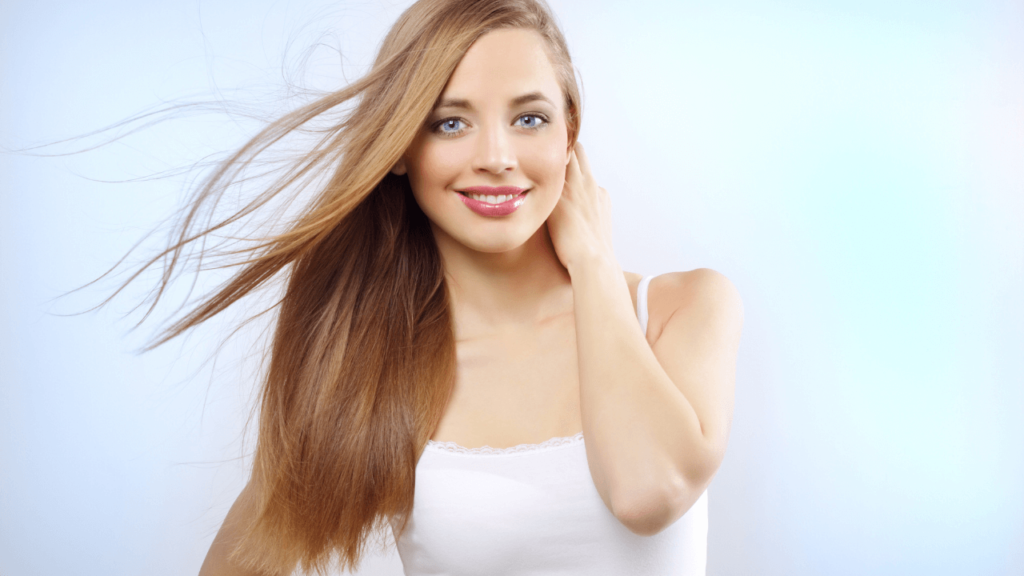 Removes the frizz and makes it easier to manage your hair.
Less time for a blow-dry, stay smooth and shiny even in humid weather.
Reduce volume.
---
Is it possible to use curling iron after applying this treatment?
You can style your hair with a curling iron, curls last until your hair is not wet.
---
How much is it? How long does it take to finish the service?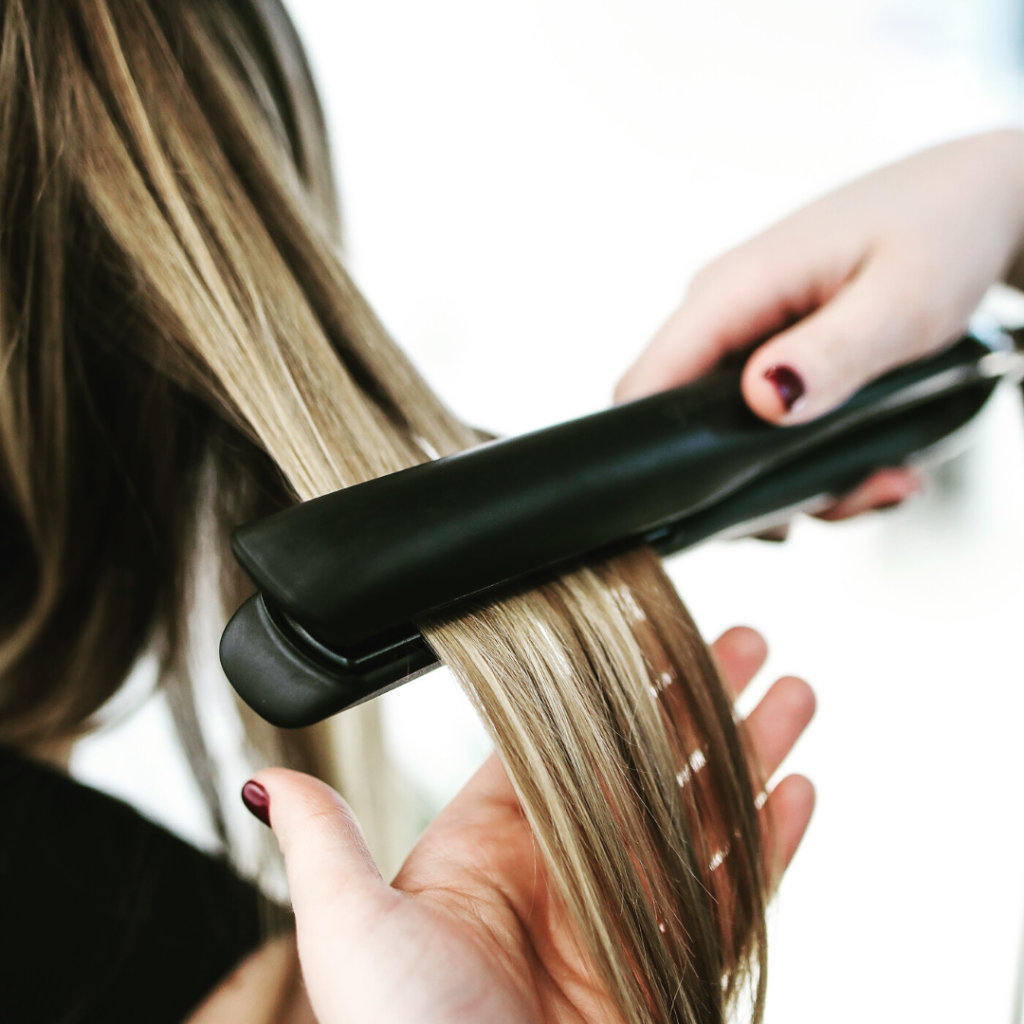 Please check the price list. It usually takes about 3 hours depending on the hair length and condition.
---
What are the risks of organic smoothing treatment?
There is a possibility to fade the colored hair, especially hair with gray hair coloring.
---
How long does the effect of organic smoothing treatment last?
It lasts for approximately 3 to 6 months.
---
Do I have to use special shampoo and treatment?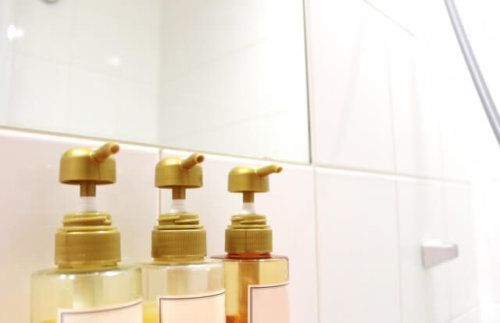 You can use any shampoo or treatment you like.
---
What is the difference between organic smoothing treatment and Japanese straightening perm?
Japanese straightening perm makes the hair more straight than the organic smoothing treatment.
---
Is it possible to apply to the highlighted/bleached hair?
This treatment can be applied to bleached hair.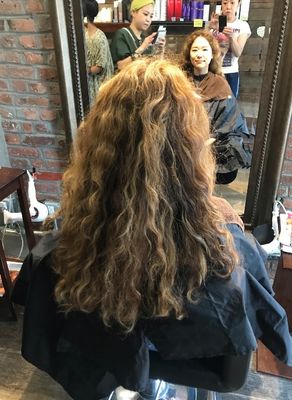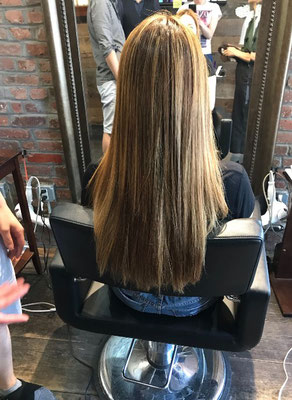 ---
 Are there any rules for after organic smoothing treatment?
A: No there is no rule. You can use any shampoo or conditioner. Also, you can use shampoo or even dye the hair right after this treatment.