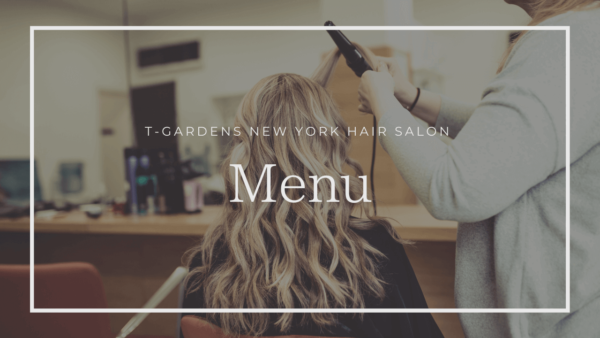 Rates are based upon each stylist's skill level, years of experience, and demand. For a specific stylist's rates, please check the prices below.
Exact quotes for hair color/perm services are only given by the stylist at consultations prior to beginning the service.
We are happy to give you a price range depending upon the service you desire.
We accept all major credit cards including Visa, MasterCard, American Express (AMEX), and Discover.
・Hair Cuts
Children(15 & Under) – 30% Off Youth(18 & Under) – 15% Off

・Corrective Color / Special Color – By Consultation
・Special Perms / Partial Perms – By Consultation

---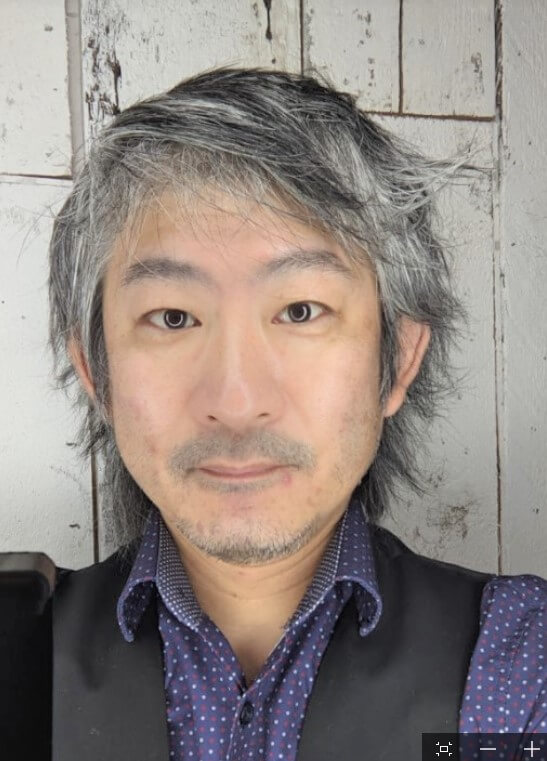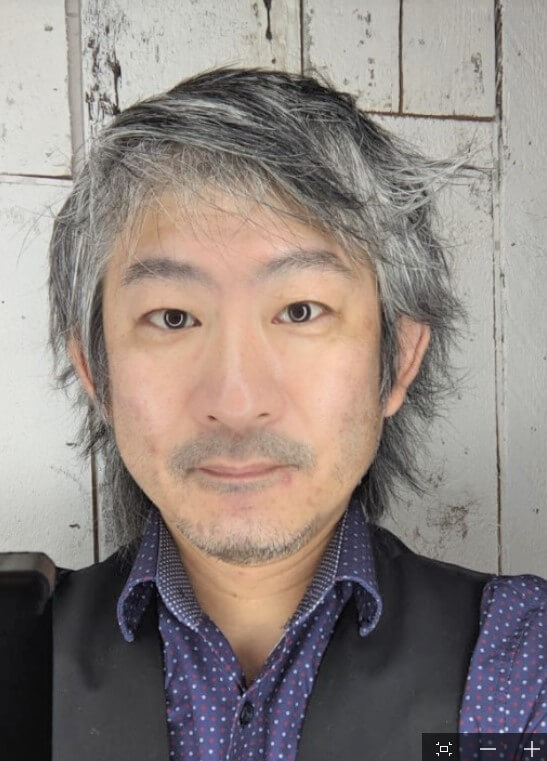 TATSUYA
Owner stylist
Tatsuya has a full client roster, and
he doesn't take color services.
Service
Price
Hair cut

Women's Cut

$140

Men's cut

$140

Bang Trim

$20

Color(Blow dry+$20) Services.
Tatsuya does not serve hair color

Single color

N/S

Retouch color (touch up under 1.5 inches)

N/S

Half / Full highlights

N/S

Half / Full Balayage highlights

N/S

Additional process

N/S

Permanent Wave (Cut included)

Regular perm

$300~350

Digital Perm

$380~430

Japanese straightening(Cut included)
(Within 6-month visit 10% off)

Japanese straightening perm

$450~500

Japanese straightening + Digital perm

Regular price+$100

Organic smoothing treatment (Cur included)
(Within 6-month visit 10% off)

$500~550

Keratin treatment Peter Coppola (Cur included)
(Within 6-month visit 10% off)


$350~400

Blow-dry

$70~90

Linkage/Inphenom deep conditioner

$30
---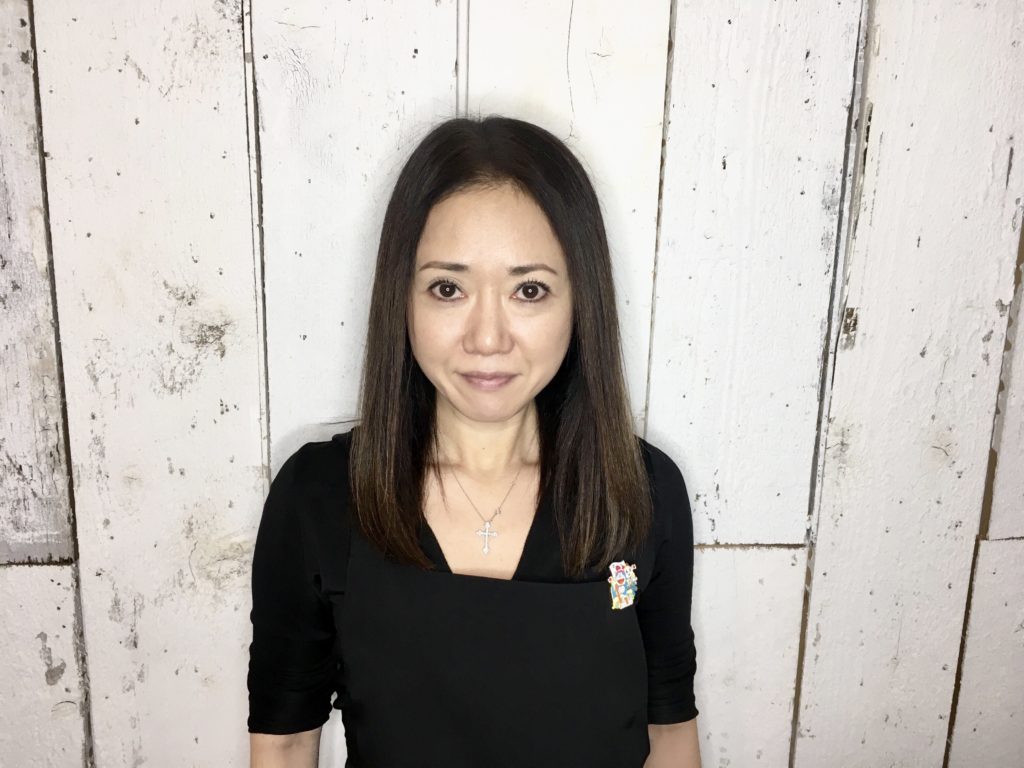 Service
Price
Hair cut

Women's Cut

$100

Men's cut

$100

Bang trim

$20

Color(Blow dry+$20)
Retouch color (touch up under 1.5 inches)

$100~145 

Single hair color

$120~170

Half/Full highlights

$170 / $220~270

Half/Full Balayage highlights

$220 / $270~320

Additional process

+$50and up

Permanent Wave
(Cut include)

Regular perm

$250~300

Digital Perm

$350~400

Japanese straightening (Cut included)
(Within 6-month visit 10% off)

Japanese straightening perm

$400~450

Japanese straightening+Digital perm

Regular price+$100

Organic smoothing treatment (Cut included)(Within 6-month visit 10% off)

$450~500

Keratin treatment Peter Coppola (Cur included)
(Within 6-month visit 10% off)


$320~370

Blow-dry

$65~85 

UP-do

$90~150

Head spa

$35

Linkage/Inphenom deep conditioner

$30
---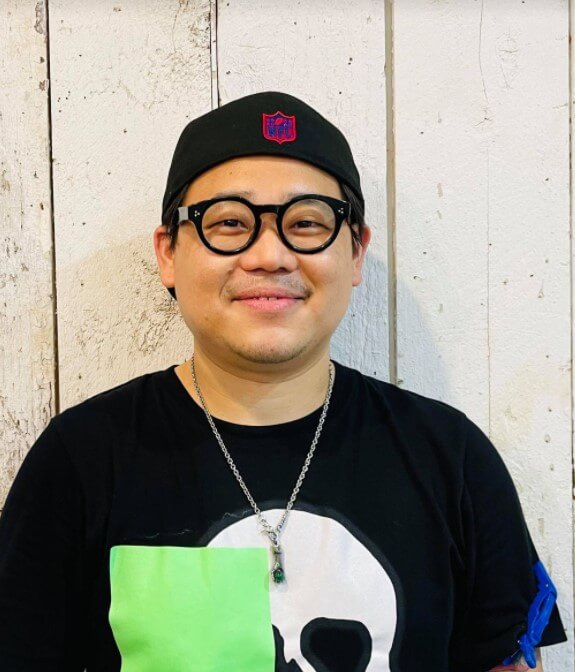 Service
Price
Hair cut

Women's Cut

$100

Men's cut

$100

Bang trim

$20

Color(Blow dry+$20)
Retouch color (touch up under 1.5 inches)

$100~145 

Single hair color

$120~170

Half/Full highlights

$170 / $220~270

Half/Full Balayage highlights

$220 / $270~320

Additional process

+$50and up

Permanent Wave
(Cut include)

Regular perm

$250~300

Digital Perm

$350~400

Japanese straightening (Cut included)
(Within 6-month visit 10% off)

Japanese straightening perm

$400~450

Japanese straightening+Digital perm

Regular price+$100

Organic smoothing treatment (Cut included)(Within 6-month visit 10% off)

$450~500

Keratin treatment Peter Coppola (Cur included)
(Within 6-month visit 10% off)


$320~370

Blow-dry

$65~85 

UP-do

$90~150

Head spa

$35

Linkage/Inphenom deep conditioner

$30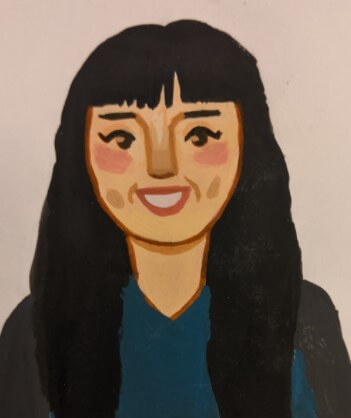 Service
Price
Hair cut

Women's Cut

$80

Men's cut

$80

Bang Trim

$15

Color (Blow dry+$20)

Single color

$110~160

Retouch color (touch up under 1.5 inches)

$90~135

Half / Full highlights

$150 / $200~250

Half / Full Balayage highlights

$200 / $250~300

Additional process

+$50 and up

Permanent Wave (Cut included)

Regular perm

$200~250

Digital Perm

$300~350

Japanese straightening (Cut included)(Within 6 month visit10% off)

Japanese straightening perm

$350~400

Japanese straightening + Digital perm

Regular price+$100

Organic smoothing treatment (Cut included)


(Within 6-month visit 10% off)

$400~450

Keratin treatment Peter Coppola (Cur included)
(Within 6-month visit 10% off)


$300~350

Blow-dry

$60~80 

Head spa

$35

Linkage/Inphenom deep conditioner

$30
---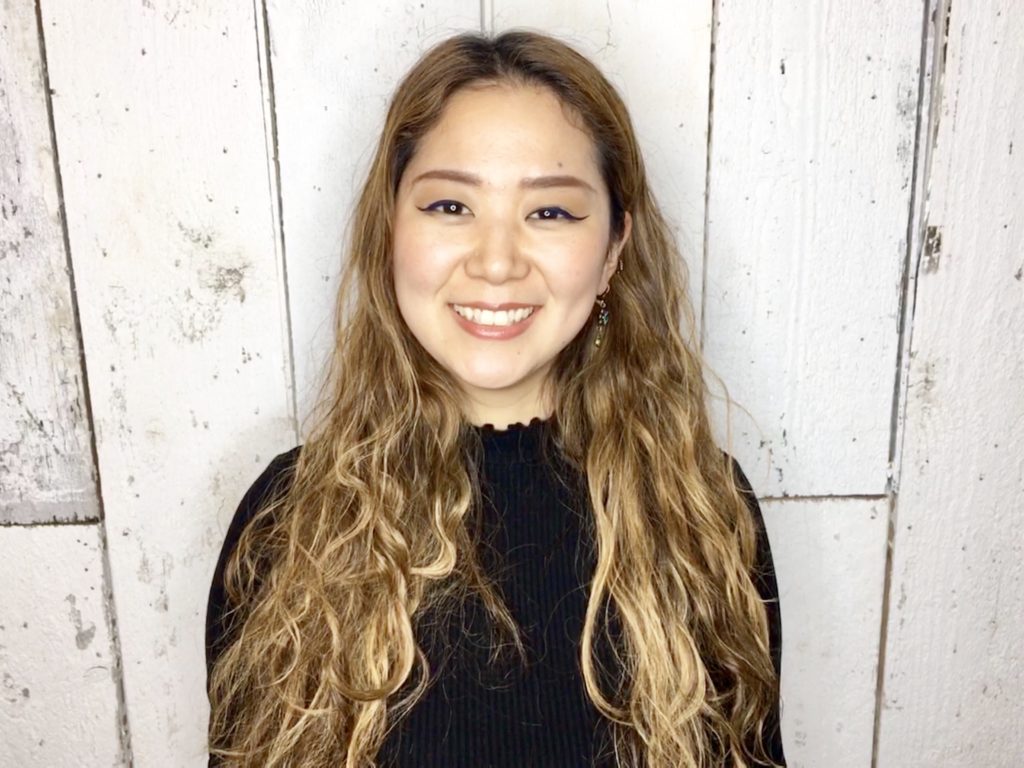 Service
Price
Hair cut

Women's Cut

$80

Men's cut

$80

Bang Trim

$15

Color (Blow dry+$20)

Single color

$110~160 

Retouch color (touch up under 1.5 inches)

$90~135

Half / Full highlights

$150 / $200 ~ 250

Half / Full Balayage highlights

$200 / $250 ~ 300

Additional process

+$50 and up

Permanent Wave (Cut included)

Regular perm

$200~250

Digital Perm

$300~350

Japanese straightening (Cut included) (Within 6 month visit10% off)

Japanese straightening perm

$350~400

Japanese straightening + Digital perm

Regular price+$100

Organic smoothing treatment (Cut included)


(Within 6-month visit 10% off)

$400~450

Keratin treatment Peter Coppola (Cur included)
(Within 6-month visit 10% off)


$300~350

Blow-dry

$60~80 

Head spa

$35

Linkage/Inphenom deep conditioner

$30
---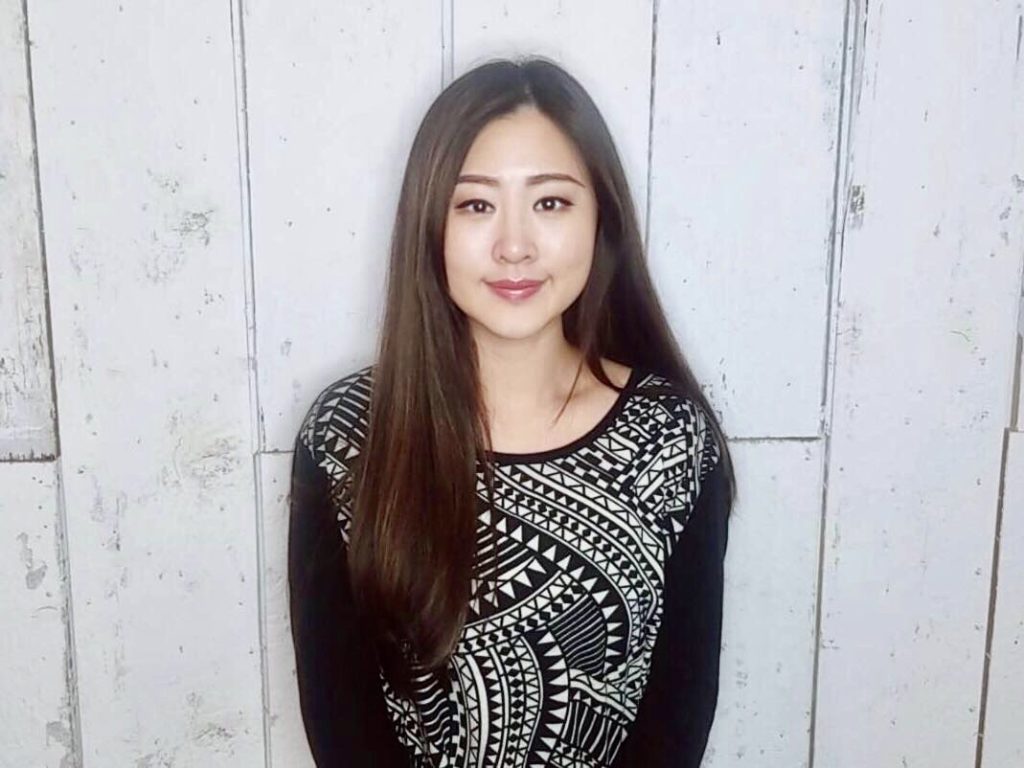 Service
Price
Hair cut

Women's Cut

$80

Men's cut

$80

Bang Trim

$15

Color (Blow dry+$20)

Single color

$110~160 

Retouch color (touch up under 1.5 inches)

$90~135

Half / Full highlights

$150 / $200 ~ 250

Half / Full Balayage highlights

$200 / $250 ~ 300

Additional process

+$50 and up

Permanent Wave (Cut included)

Regular perm

$200~250

Digital Perm

$300~350

Japanese straightening (Cut included)(Within 6 month visit10% off)

Japanese straightening perm

$350~450

Japanese straightening + Digital perm

Regular price+$100

Organic smoothing treatment (Cut included)


(Within 6-month visit 10% off)

$400~450

Keratin treatment Peter Coppola (Cur included)
(Within 6-month visit 10% off)


$300~350

Blow-dry

$60~80 

Head spa

$35

Linkage/Inphenom deep conditioner

$30
---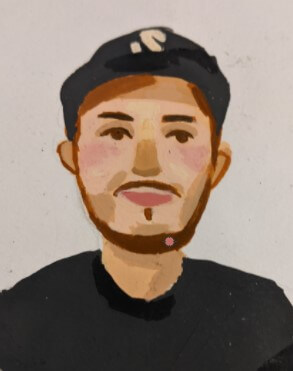 Service
Price
Hair cut

Women's Cut

$70

Men's cut

$70

Bang cut

$15

Color(Blow dry+$20)

Single color

$100~150

Retouch color (touch up under 1.5 inches)

$80~125

Half / Full highlights

N/S

Half/Full Balayage highlights

N/S

Additional process

+$50and up

Permanent Wave(Cut include)

Regular perm

$160~210

Digital Perm

$250~300

Japanese straightening (Cut include)(Within 6-month visit 10% off)

Japanese straightening perm

$330~380

Japanese straightening+Digital perm

Regular price+$100

Organic smoothing treatment (Hair included)
(Within 6-month visit 10% off)

$380~430

Keratin treatment Peter Coppola (Cur included)
(Within 6-month visit 10% off)


$280~330

Blow-dry

$50~70

Head spa

$35

Linkage/Inphenom deep conditioner

$30
---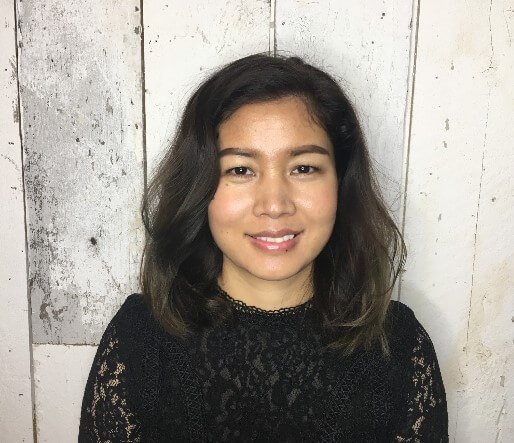 Service
Price
Hair cut

Women's Cut

$70

Men's cut

$70

Bang cut

$15

Color(Blow dry+$20)

Single color

$100~150

Retouch color (touch up under 1.5 inches)

$80~125

Half / Full highlights

$130/ $180~230

Half/Full Balayage highlights

$170/ $220~270

Additional process

+$50and up

Permanent Wave(Cut include)

Regular perm

$160~210

Digital Perm

$250~300

Japanese straightening (Cut include)(Within 6-month visit 10% off)

Japanese straightening perm

$330~380

Japanese straightening+Digital perm

Regular price+$100

Organic smoothing treatment (Hair included)
(Within 6-month visit 10% off)

$380~430

Keratin treatment Peter Coppola (Cur included)
(Within 6-month visit 10% off)


$280~330

Blow-dry

$50~70

Head spa

$35

Linkage/Inphenom deep conditioner

$30
---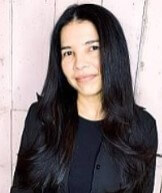 Blow-dry $50 ~ $70
Head spa $35
Linkage/inpenom deep comnditioner $30
Single color $100 ~ $150
Retouch color(touch up under 1.5 inches) $80 ~ $125
---